The Markets
This week: ASX v Wall Street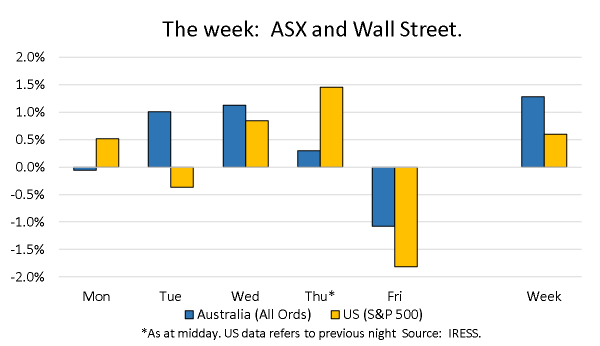 FYTD: ASX v Wall Street
We had hoped that FY-22 would present a somewhat more 'normal' picture of earnings.
That was, of course, upended by a now-infamous letter in the Greek alphabet.
And so, February Profit Reporting Season (covering the first half of results in FY-22) is once again about the impact of CoVID, and the flow-on effect it has had on, well, you name it:
Supply chains and (rising) input costs including transport costs, raw material costs, energy costs.
Labour costs: wage pressure, absenteeism and labour "shortages"
Pricing: have/can rising costs be passed on so that margins are preserved?
More importantly, as we see supply chain pressures beginning to ease globally (somewhat), the market is looking ahead to see what is 'transient', what may be more permanent (particularly labour costs – noting the juicy margins corporate Australia has enjoyed over the last two decades) and how companies have and are managing rising inflationary pressures.
And so, the focus this reporting season will largely be on margins and their trajectory:
Profit margins slipped post-COVID but have begun to recover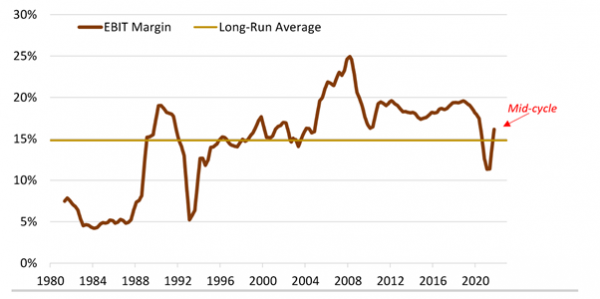 Conversely, in the case of companies that have benefited from the pandemic pandemonium, the question is whether a short-term windfall can become a longer-term growth story.
Of course, thanks to continuous disclosure, many of the large disappointments have already been announced.
These include Ansell and its trouble sourcing and selling its single-use surgical gloves (not to mention higher freight and labour costs) and Kogan which has seen falling profits as a result of rising costs of goods and marketing in the face of strong competition.
With the season beginning in earnest this week, we detail results from the handful of companies in the portfolio that have reported thus far:
Property sub-portfolio

Centuria Industrial REIT (ASX: CIP)
Company Description: The Centuria Industrial REIT consists of a portfolio of 84 industrial properties in key metropolitan areas throughout Australia.
1H-22 Result:
A busy first half for the REIT who made several acquisitions over the period – growing its portfolio by 18 properties.
FFO (or the property equivalent of net profit) was in line with expectations and the trust is expected to meet FY-22 guidance.
Property values grew, supported by further cap rate compression (higher property prices relative to net operating income).
Read through for FY-22:
The REIT is close to its target level of leverage (debt/total assets) (we estimate 33% gearing after accounting for future developments).
There is some headroom for further acquisitions after developments (we estimate $100m), however, these must be much more selective given property prices.
We see that CIP closer to the end of its acquisition runway, benefits from cap rate compression (the ability to take on more debt and acquire) have played out , which gives it less room to grow without divesting current property (which we still see as a possibility) or raising additional funds.
Future returns are likely to be driven by rental growth and re-leasing spreads.
We retain a holding as we like industrial property in general: there is significant potential for value add in the sector through development, rezoning etc. We see that properties located in urban infill areas retain significant optionality through the ability to repurpose land as office/residential property in the future.
Centuria Office Fund (ASX: COF)
Company Description: Centuria Office REIT comprises a portfolio of metropolitan office assets in NSW, Queensland, Victoria, WA, SA and the ACT and is the largest domestic pure-play Office REIT listed on the ASX.
1H-22 Result:
It is no secret that it has been a difficult time for office property over the past 6 months
However, FFO or the property equivalent of net profit was in line with expectations and the trust is expected to meet FY-22 guidance.
Property values rose over the period – adding $28.5m to the trust's book value as a result of revaluations.
The trust's gearing level is edging towards its target level (33% vs 35%), therefore we do not expect further purchasing activity without divestment of existing property or raising of additional funds.
Read through for FY-22:
The REIT continues to have some vacancies in its portfolio, which it is working hard to lease. However, the uncertainty over the past six months has caused a lot of tentativeness amongst potential tenants.
Leasing is expected to improve in the second half, which, along with the roll- off of COVID relief, will support FFO.
COF is one of few office exposures in the property portfolio, which we hold at a small weight.
We appreciate its focus on newer CBD fringe properties with amenities and geographic diversification.
It is supported by a strong distribution yield (>7%) and its book value, which is materially higher than its current trading price (12%). Leasing outcomes over the next few years remain important.
---
Mirvac (ASX: MGR)
Company Description: Diversified property group. Developer, owner, and asset manager. Its portfolio consists of assets spanning office, retail, industrial and residential sectors.
1H-22 Result:
Operating earnings were lower than expected, mainly due to the impact of COVID and delays in leasing developed office space
Development profits were a bright spot with solid profit margins on recent developments.
Rent collections in retail property continue to recover
The company continues to see good residential property sales in the current environment and is offsetting rising costs with higher pricing
Property values saw further uplift with cap rate compression across retail, office and industrial.
Read through for FY-22 and beyond:
We like Mirvac due to the mixed exposure it provides across industrial, retail and office as well as asset management and a strong development pipeline.
The company continues to trade at discount to its book value (-8.5%).
Australian Equities Portfolio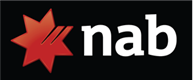 NAB
1Q-22 Result:
NAB's result was well ahead of expectations.
Loan growth in both business lending and home loans was impressive, growing faster than the broader market (implying growth in market share)
Net interest margins (which can be broadly thought of as a bank's gross profit) fell less than the bank's peers, which have been impacted by a switch to fixed home loans over the past year. The bank's exposure to business lending (higher margin) has also helped support margins.
Costs rose marginally (wage pressure), however are expected to be broadly flat in FY-22 vs FY-21.
Provisions for bad loans taken during COVID were written back – giving a good boost to earnings
Read through for FY-22:
NAB is shaping up to be a front runner amongst the banks, with its business book aiding it in a time of moderating house price growth and housing credit as well as margin pressure.
---
1Q-22 Result:
A disappointing result with net interest margins (bank equivalent of gross profit) down significantly.
Additional costs were flagged including those related to systems improvement and reduced non-interest income (fees)
Read through for FY-22:
Being a short update for the quarter, there wasn't much disclosure concerning the outlook for FY-22, however, we continue to see the bank trading at a cheap price.
Company News
Australian Equities Portfolio

Nanosonics (ASX: NAN) – a new position
We have added an exciting position to the portfolio this week: one we have followed over several years.
Nanosonics is a medical device company that produces the Trophon: a device that is now well entrenched in hospitals across Australia, Europe and the United States.
The Trophon is a patented device that harnesses the power of a hydrogen peroxide (the active ingredient in bleach) mist to sterilise ultrasound probes, with little to no residue.
This is important, as ultrasound probes can be carriers of the human papillomavirus, a leading cause of cervical cancer worldwide.
The device replaces previously ineffective and time-consuming processes that relied on the inefficient manual cleaning of probes utilising toxic chemicals.
Adoption of the device worldwide has been driven by clinical guidelines and standards mandating adequate disinfection of probes.
The business is built on a "razor and blades" model, where the initial sale of the device assists in generating an attractive annuity stream from the subsequent sale of higher-margin consumables.
What also excites us is the company is close to launching its second device, which will focus on the disinfection of endoscopes, such as those used in gastroscopies and enteroscopies.
The company recently announced a change to its distribution agreement with GE Healthcare, which resulted in price weakness that we assessed provided an attractive entry point.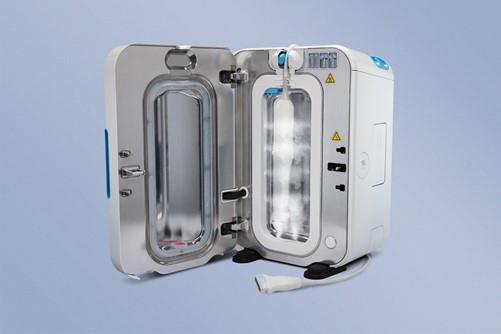 ---
MMA Offshore (positive impact) announced a contract renewal for one of its largest vessels.
The Brewster, one of the company's largest vessels and contributors to revenue, has been re-chartered to INPEX (to support the Ichthys LNG project) for a further five years, with an option for a five-year extension thereafter.
We note that the implied day rate appears to be significantly higher than in our estimate of the terms of the previous contract.
This adds to the company's contracted revenue base, adding to $74m of contracts announced in January.
---
Magellan Financial Group (negative impact) was sold from client portfolios late last week.
The position has been a disappointing one, with the unforeseen loss of a major institutional mandate (representing close to 20% of funds under management) and uncertainty around senior leadership weighing heavily on its share price.
In its place, we have added to client holdings in Platinum and Perpetual, which don't have the negative news flow and concerns around mandates.