Enjoy Wry & Dry: a cynical and irreverent blend of politics, economics and life.
Seven stories you may have missed
Nuclear subs: the new Dreadnought?
Peter Dutton: Never, never, never, never, never!
Stadium envy: Albo's chance
Qantas: Now, that's surprising
Iran: the price of lambs
Do not reply: You've got the DCM
Princess Harry: Mind windscreens
Nuclear subs the new Dreadnought?
In the early part of the twentieth century, the UK decided that it needed to upgrade the capability of the Royal Navy. A new type of battleship had evolved, the massive 'Dreadnought'.
As Home Secretary at the time, Winston Churchill drily noted that: "The Admiralty had demanded six ships; the economists offered four; and the government finally compromised on eight."
Fast-forward. Long-range submarines are the Dreadnoughts of today.
Croesus Turnbull's government wanted eight French-designed, and Adelaide-built diesel-powered tubs.
The Morrison government, in probably its only sensible strategic move, wanted two American nuclear-powered tubs and to build eight more in Adelaide.
The Nationals wanted eight diesel-powered, Longreach-built submarines that would be capable of repairing roads in outback Queensland.
The Greens wanted eight wind-powered canoes built of recycled planation grown timber.
Albo's government has compromised on up to five American-built nuclear-powered subs and up to eight UK-designed, Adelaide built nuclear-powered subs. Eventual cost: $120 billion.
Apprentice Jim will have to manage the budget. To pay for the subs, will he:
(a) cut health spending;
(b) cut welfare spending;
(c) abandon the Voice and its current and subsequent costs; or
(d) tax anything that moves?
Close, but no cigar. The correct answer is (d). Apprentice Jim will follow the Wayne Swan Treasurer's Handbook, page 1: "Soak the rich and the middle-masses."
Superannuation: never, never, never, never, never!
Readers should move on from last week's changes to the superannuation rules. It doesn't matter that promises were broken. This is politics. Or that the outcome is another half-pregnant superannuation tax reform. This is politics.
Only two things matter.
First. The very earnest Leader of the Opposition Peter Dutton still doesn't get it. The Coalition will be on the wrong side of the House for at least the next election and probably the one after that. So, surely, he should not act like a Leader of the Opposition, but rather put down markers as the alternative Prime Minister1.
Concerning the superannuation changes, it would be better for Mr. Dutton to present an alternative proposal that would reduce the tax-sheltered income that holders of high superannuation accounts receive.
Err, no. Like a nine-year-old declining to eat vegetables, it was "never, never, never, never, never!" But Peter Dutton is no King Lear.2 He will live, but the tragedy of his misunderstanding of his role will endure. He might well have tenure in this role.
Second. Sorcerer's Apprentice Jim Chalmers also fails to understand his role. The role is to provide a steady hand, giving confidence to we-the-taxpayer and investors alike. And to embark upon reform to change the mess of taxation we have.
But, alas, he lazily sought a populist revision to superannuation tax regulations, rather than thinking of a structure for overall tax reform.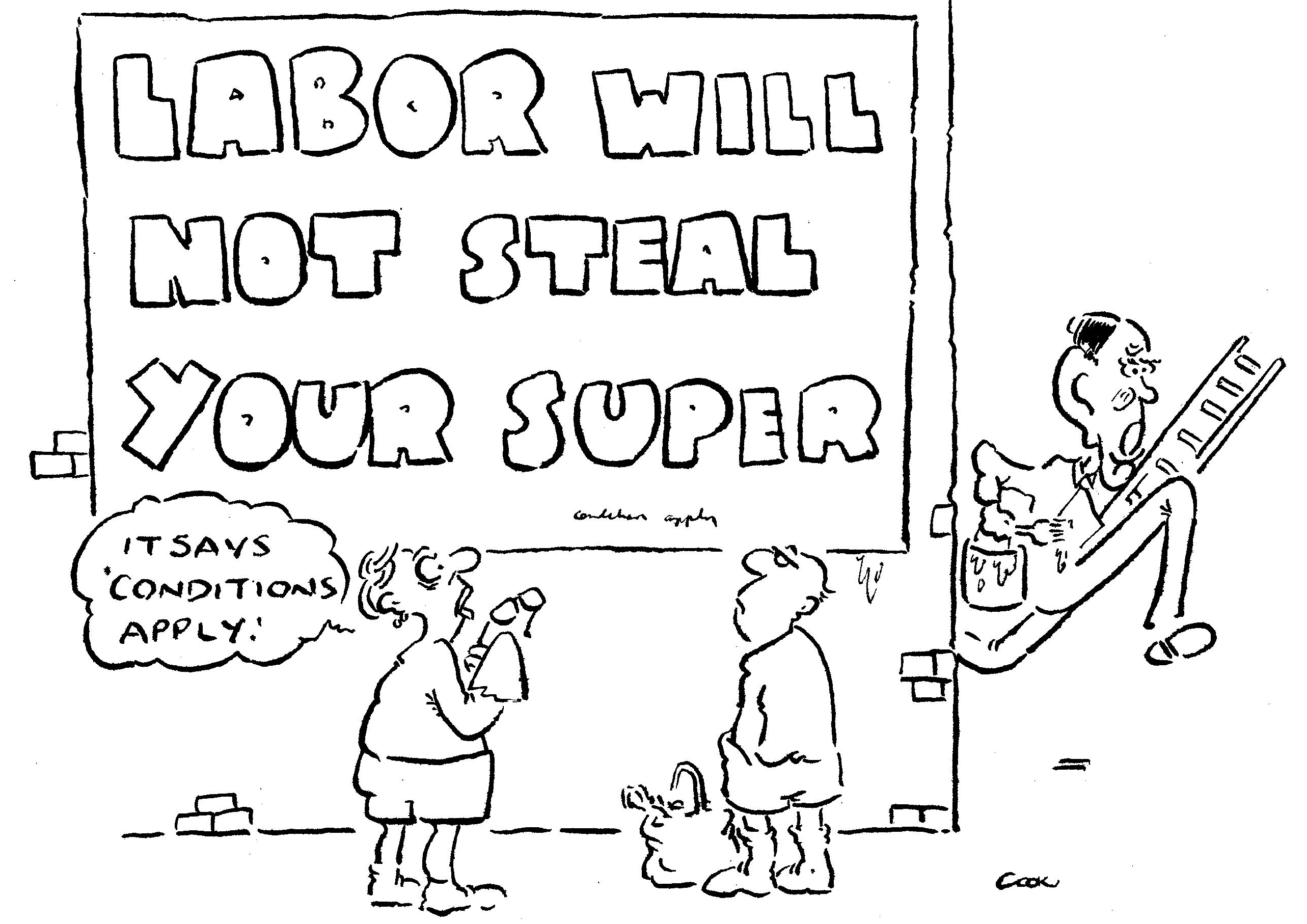 Consider that the superannuation changes will raise less than $1 billion per annum. Strip out the current high commodity prices (and the company tax the general coffers it fills) and the budget faces an annual structural deficit of $50 billion. Apprentice Jim's policy hardly moved the needle.
So, what populist rabbit will he pull out of the easy-to-do hat?
1 Dutton's hero, Tony Abbott, had the luxury of an easy-to-beat Rudd/Gillard/Rudd government. Abbott could be as negative as he liked, he was always going to win the next election. But he didn't have the smarts to change to becoming a prime minister – as PM, he acted as though he was still Leader of the Opposition.
2 King Lear, in arguably Shakespeare's greatest play, has just seen his daughter die. "Thou'lt come no more, never, never, never, never, never," he cries.
Stadium envy
Of the 121 test cricket grounds in the world, of those outside the sub-continent only two are named after individuals. Those are Sir Vivian Richards Stadium in Antigua3 and Lord's in London4.
Of those in the sub-continent, all are named for their location or after cricketers or dedicated cricket administrators. The exceptions are those named for prime ministers or famous politicians who have died.5 The sole exception to that exception is the Narendra Modi Stadium, in Ahmedabad, named after the current prime minister of India.
So, what great achievements has Mr. Modi done to deserve this honour? Well, nothing, except divide his country. His evangelic nationalistic and anti-Muslim policies further isolate India's 200 million Muslims.
Wry & Dry brings these facts to the attention of Readers because our very own prime minister, Albo, yesterday watched the first day's play in the current cricket test as a guest of Mr. Modi. At Mr. Modi's stadium.
Y'see, following Mr. Modi's lead, Albo has also divided his country. His evangelic desire to impose the so-called Voice on all Australians and to decry those who don't as racist is similar to Mr. Modi's nationalistic approach.
Albo has propounded a most extraordinary change to Australia's constitution without bringing they-the-people with him. The clear test of the divisiveness of his approach is for Readers to imagine the visceral reaction from the losing side. It will not accept the decision.
In view of this divisiveness, there is merit in Albo following Mr. Modi's lead and arranging for an eponymous stadium. What better way than to rename the Sydney Cricket Ground as Albo's Ground. The AG. And, bonus, Albo would then become only the second Australian politician to have a sporting venue named after him, the other being John Cain.
In the same way that yesterday Mr Modi welcomed Albo to the Narendra Modi Stadium, Albo can, in the near future, welcome Mr Modi to Albo's Ground.
And Albo had better act quickly, as there is one other current politician who is waiting for the right moment to have his name immortalised on a stadium. Wry & Dry's spies understand that the MCG, originally named 'the Paddock', will soon be renamed the Dan Andrews Sports Paddock (masks must be worn on entry).
3 Named after the Master blaster from the West Indies.
4 Named after its founder, Thomas Lord. The current Lord's site is now the third of Lord's cricket grounds. The first began in 1787, but its lease expired in 1810. The second was requisition for construction of Regent's Canal. The current site was occupied from 1814.
5 Muhammad Ali Jinnah, Jawaharlal Nehru, Mahatma Gandhi, Rajiv Gandhi and, weirdly, Muammar Gaddafi in Lahore.
Qantas: Now that's surprising
Australia's national airline, Qantas, aka The Flying Kangaroo, is a record breaker. Second oldest international airline. Third longest flight (soon to be the longest). World's safest airline.
And now the ACCC reported that Qantas holds a new record: the most complained about company in Australia in 2021-22. And some 33% ahead of the second-most complained about company.
This is some achievement. Imagine being more complained about than a bank, insurance or mining company. Its CEO must be very proud. Another trophy for the trophy cupboard.
Now that is worth singing about. "No matter how high or far I roam, my baggage will always end up in Rome."
Price of lambs
The mullahs of Iran are known to be touchy about negative news. Readers know, those stories involving riots and demonstrations. Even not wearing the correct kit is a problem.
But a new low was reached in February when a newspaper was shut down for… reporting that the price of lamb had risen.
Hard to ignore such a price rise. As the official CPI in the year to February was 47.7%.
Do not reply to this email. You've got the DCM.
The names Mike Cannon-Brookes and Scott Farquhar may not be familiar with all Readers.
They are co-founders of Australian software company Atlassian. Both are billionaires. The company is listed on the US' technology stock exchange, Nasdaq.
Mr. C-B is perhaps better known for his prolific public commentary on, well, almost anything energy related. Readers will have read about the collapse of his billionaire joint-venture SunCable project (transmit electricity from solar panels in the Outback to Singapore, partially via an undersea cable).
Well, six months after launching a 'tech-talent' hiring spree, his company has given 500 full-time staff the DCM. That's 5% of its global workforce.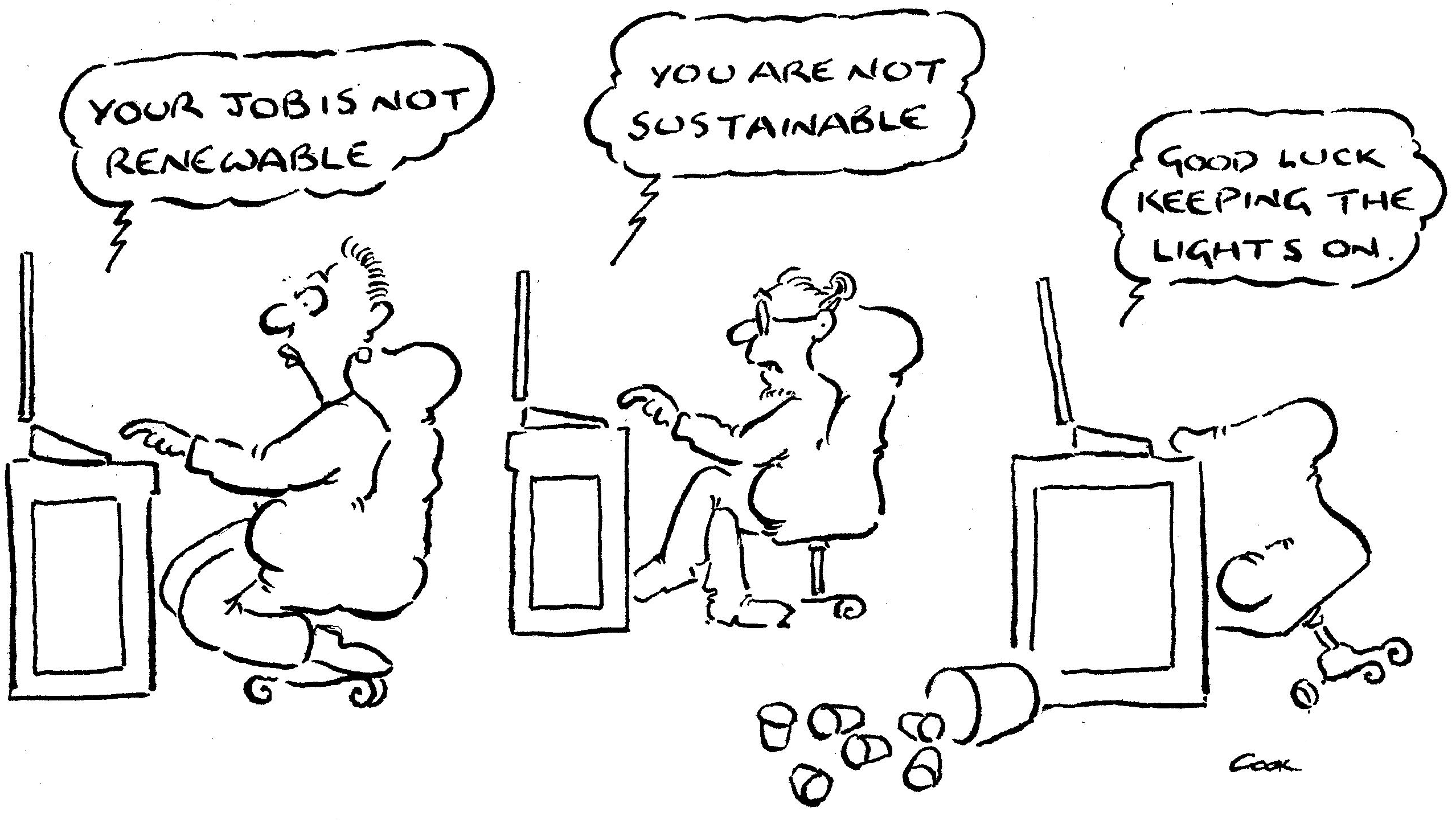 Atlassian has a corporate 'value' of: " 'Build with Heart and Balance' is about making hard, right decisions with passion, empathy, and care."
Each of the 500 found out about being DCM'd passionately, empathetically and with care. By email.
Mind windscreens
If there was any doubt that Princess Harry has lost it completely, it was removed with last weekend's televised interview with the bizarre Hungarian Canadian psychologist Dr Gabor Maté. Harry's trauma-livestream was a one-hour live therapy session/ interview arranged by his publisher. Wry & Dry managed to waste a few precious minutes watching it.
Readers should leave aside any questions as to why he was, once again, whingeing his way to monetise his skilfully inherited title.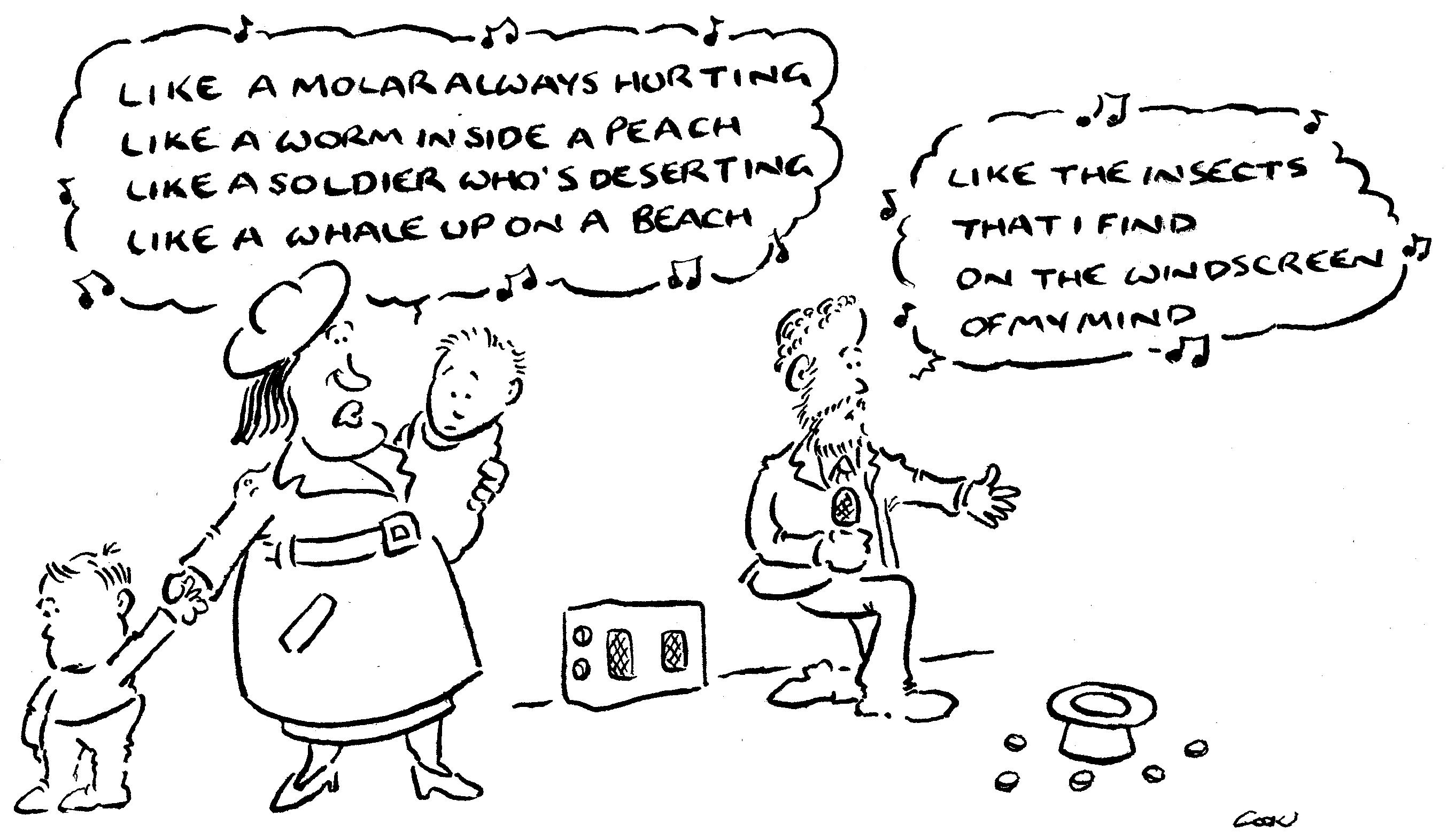 Readers might also ignore how Maté led Princess Harry to see pain in almost everything he has done. And therefore, how Maté had no problem in agreeing with Princess Harry's solution to his PTSD, ADD, depression, anxiety and panic disorder: hallucinogens.
Which led Princess Harry to cheerfully describe how he became the marvel of contentment he is now, speaking warmly of these hallucinogens. Which apparently "cleaned the windscreen" of his mind.
Not an easy task, Wry & Dry dares to write.
Captain Obvious
"Documents show how Andrews played the politics of coronavirus."
Headline in the Australian, Wednesday 8 March 2023.
Really?
Global peacemaker
The Trumpster's confidence in his own ability continues to defy gravity.
Last weekend, at a Republican Party talkfest, he said that even before he takes office after winning the 2024 election, he will settle the Russia/Ukraine war: "I will get the problem solved, it will take me no longer than a day."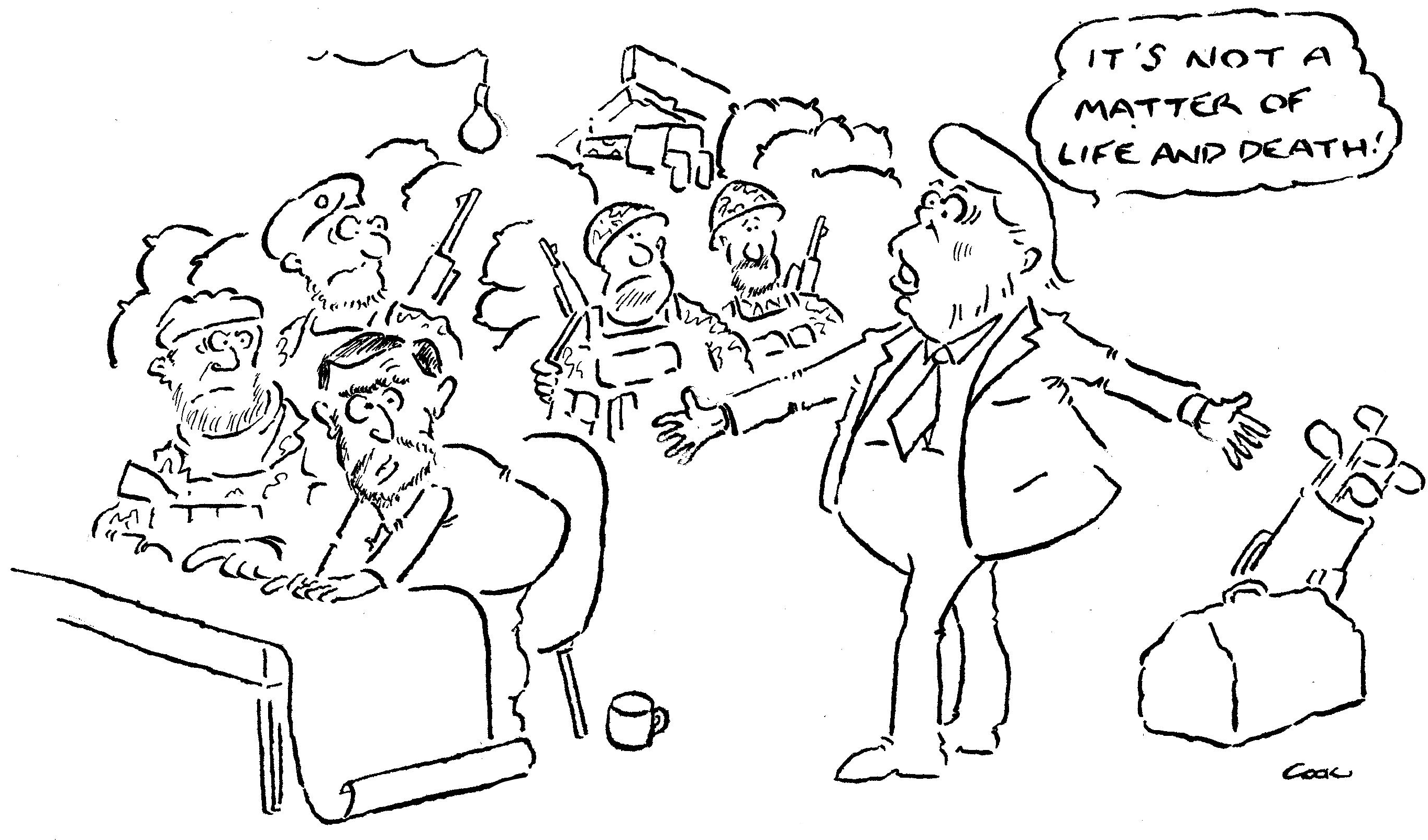 As it took God six days to create the heavens and the earth, Wry & Dry considers that one day is too much time to allow the Trumpster. By noon on the first day should be enough time.
Snippets from all over
1. Is Paris Burning?
French President Emmanuel Macron did not speak a word on the massive protests of March 7 against his project and has shown no sign yet he intends to do so. (Le Monde).
Wry & Dry comments: The French Interior Ministry said 1.28m French demonstrated. The hardline CGT union said that it counted 3.5m.
2. EU's "no" to red lights
The European Union's medicines agency (EMA) is furious at a plan to move prostitutes and brothels from Amsterdam's red light district into a centre near its headquarters. (The Times)
Wry & Dry comments: Perhaps proximity to the red-light district might give the bureaucrats an insight to the health issues of its, err, workers.
3. Estonia's triumph
Estonia's prime minister Kaja Kallas has won a resounding victory in parliamentary elections, a triumph for one of the EU and Nato's most pro-Ukraine voices. (Financial Times)
Wry & Dry comments: Ms. Kallas has been dubbed Europe's new 'iron lady'. Compare and contrast recent so-called Iron Ladies (Ms. Kallas is on the right):
4. Unhappy with the in-flight service
A passenger on a United Airlines flight from Los Angeles to Boston was arrested on Sunday after he tried to open an emergency exit door while the plane was in flight and then attempted to stab a flight attendant in the neck with a broken spoon. (New York Times)
Wry & Dry comments: Clearly, he was unhappy with the inflight service.
5. Borisconi senior to get a gong
Boris Johnson nominated his father for a knighthood in his resignation honours list, it has been reported. (UK Telegraph)
Wry & Dry comments: As a reward for not having that vasectomy? Or maybe the boy who was sent off to boarding school at age 11 is still trying to win his father's approval?
6. China growth forecast to be lower
China will aim for an economic expansion of "around 5 per cent" for 2023, its lowest target for more than three decades. (Financial Times)
Wry & Dry comments: It's all about optics. To specifically target anything less than 5% would be damaging to Emperor Xi. To target more and fail would mean perdition.
Data
Australia's Reserve Bank Chief Teller lifted its key interest rate by 0.25% points to 3.6%.
US new unemployment benefit claims top 200,000 for first time in 8 weeks.
And, to soothe your troubled mind…
"…it's too bad we're not running for office. What a great team."
Opera Winfrey, in a letter to the Trumpster.
The Trumpster replied that she would be his first choice. He clearly had not considered that he would have trouble getting a word in about himself, much less about running the country.
PS The comments in Wry & Dry do not necessarily reflect those of First Samuel, its Directors or Associates.
PPS Wry & Dry is taking long-service leave for five weeks after 17 March. Investment Matters will continue to be published.
Cheers!
Anthony Starkins