The Markets
This week: ASX v Wall Street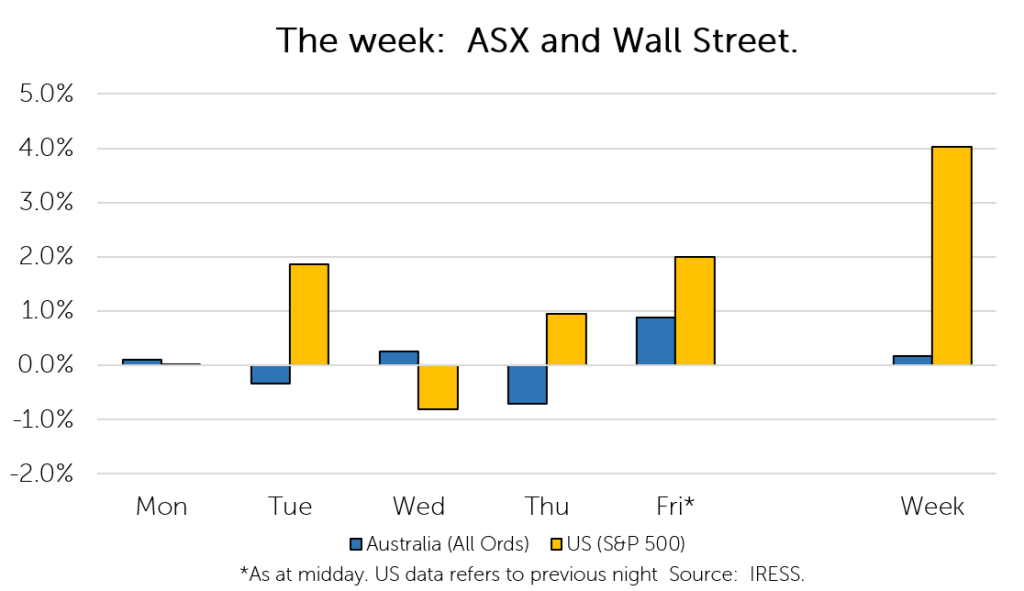 FYTD: ASX v Wall Street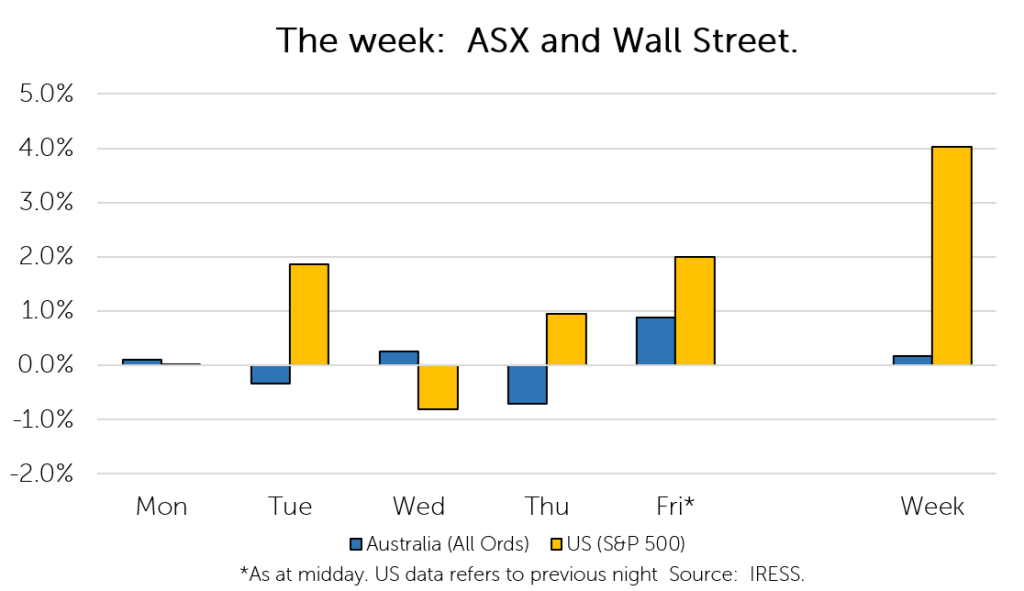 ---
Leading into profit reporting season (March/September) there is a small window in which the numbers are almost tallied, and CFOs and CEOs are looking nervously up at the scoreboard.
The opposing team, of course, is expectations; that is, the profit expectations against which the market will hold them to account.
By this time of year (May/June) it becomes abundantly clear to the "C suite" whether or not they will come out victorious.
Those that will, can sit comfortably knowing that the August reporting season will be a mostly jovial affair (confirmation). Those that won't, are left to come to the market to seek penance for their sins (confession). And for the select few, who are on the other side of the equation, it is a time to share news that profits are far exceeding expectations (celebration).
Yet, this time of year remains to be referred to as "confession season". That is, of the three verbs, confession is the most common.
For companies in clients' portfolios, celebration has been the dominant verb. The news flow over the past two weeks has overwhelmingly been positive. We share much celebration, some confirmation and a few confessions below:

(celebration)
Company description: Pushpay provides a platform that "digitalises" giving for the non-for profit and faith sectors (predominantly the US faith sector). Users are able to make donations and engage with their place of worship via a mobile application. The company earns revenue through subscription fees as well as processing fees on transactions.
The news: Pushpay announced it has received a number of unsolicited, non-binding and conditional expressions of interests from third parties looking to acquire the company.
Shares in the company ended the week 23% higher (to Thursday night). Pushpay, in our minds, has fallen into a bucket of several technology companies that have sold off heavily in the "silent tech wreck", to levels that have made them attractive from a valuation perspective.
Further to our article last week (see De-equitisation), these companies have become targets of would-be acquirers during a period of volatility – in Pushpay's case, several suitors have emerged.
Slightly complicating the process is an alliance between two existing private equity shareholders (BGH Capital and Sixth Street). This may turn the process into a battle for the company, we hope ultimately to the benefit of shareholders.

(celebration)
Company description: Wide Open Agriculture operates as a regenerative food and agriculture company in Australia. The company is currently focused on the development of lupin and plant-based protein products. It also offers regenerative beef, lamb, and poultry products, as well as pantry staples under the Dirty Clean Food brand; and regenerative carbon-neutral oat milk under the OatUP brand name through retail and online stores.
The news: We have previously detailed that construction of Wide Open's pilot plant, which will produce its licensed Buntine plant based (lupin) protein, is well underway. This a growth option we are incredibly excited about.
This week the company announced two significant supply agreements that we feel validate the potential we see in the company, particularly that of Buntine as a next generation plant-based protein supplement.
The first is a 2-year agreement with DKSH to distribute its oat milk in Taiwan. DKSH is a Swiss Market Expansion Services provider that is represented in 36 markets, primarily in the Asia Pacific Region. The agreement is estimated to represent AU$650,000 in sales per annum to Wide Open Agriculture.
The second and more significant contract is with Monde Nissen Australia (MNA). MNA is the owner of food and beverage brands such as Nudie, Black Swan, Peckish and Wattle Valley, with a national distribution network covering the major supermarkets, independent grocers and foodservice. The agreement will see WOA supply Buntine Protein from its pilot plant to support MNA's new product development (NPD). The total product supplied is expected to be 60% of the plant's total production over a two-year period, beginning in June 2022.
The agreement validates the potential for Buntine Protein as a phytoestrogen free, flavour free (we've tasted it!), plant-based protein source, that has a negative carbon footprint and supports the uptake of regenerative farming practices. It may also open the company up to other avenues for funding.
Construction of the pilot plant has commenced (see below) with initial production expected to be achieved before the end of the financial year. Importantly, the agreement is non-exclusive, allowing Wide Open to explore the potential for Buntine in other food and beverage applications.
Source: Wide Open Agriculture
(celebration)
Company description: Aristocrat engages in the development, assembly, sale, distribution, and servicing of games and systems in the Americas, Australia, New Zealand, and internationally. The company offers gaming content; and platforms and systems, including electronic gaming machines, digital social games, and casino management systems, as well as free-to-play mobile games. It also provides cabinets and gaming products.
The news: Aristocrat Leisure released their profit results for the first half of FY-22 (September 30th to March 31st).
We struggled to find fault in a result that vastly exceeded market expectations. Shares in the company have risen by 10% since the announcement (to Friday morning).
Aristocrat is firing on all cylinders, outperforming expectations in all segments, with strong unit sales in land-based gaming, and strong performance in gaming operations and better than expected performance in digital.
As part of the result, the company announced a A$500m share buyback, effectively recycling the profit it has made in the half. This still leaves ample dry powder (circa $2.5bn) for the company to explore the immense opportunity in iGaming (online gambling in the US).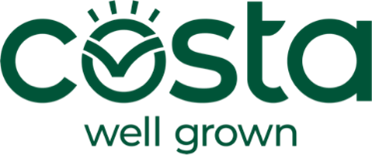 (confirmation)
Company description: Costa is a large fruit and vegetable grower. Its produce includes berries, avocados, mushrooms, citrus varieties and tomatoes which are sold in both domestic and international markets.
The news: Costa provided a solid trading update at its Annual General Meeting during what are challenging conditions (unfavourable weather, supply chain costs and labor costs).
There are some challenges internationally, including lockdowns in China and a delayed harvest season in Spain (which will now compete with the groups Moroccan production). However, volumes remain on track across the domestic business, including berries in Far North Queensland, mushrooms at Monarto (a low cost, high margin of the business we particularly like), grape volumes, as well as price improvements in avocados.
(confirmation)
Company description: Incitec Pivot is a global fertilizer, industrial chemical and explosives producer. Explosives produced are used for industrial and mining uses, primarily in Australia and USA.
The news: Incitec released its profit numbers for the first half of FY-22 (September to March). The results were largely in line with our expectations, with a confluence of favourable factors (high soft commodity prices, gas price differentials and a boom in hard commodity prices) leading to a bumper profit result ($384m in net profit, as compared to $36m last year).
However, the bigger point of discussion was an announcement that the company is looking to demerge its two main businesses (fertilizers and explosives). No, you are not experiencing déjà vu. The company looked to pursue a similar strategy in late 2019, at what was then a trough for earnings for the fertiliser business.
Disappointingly, the company's management did not elaborate much on the rationale behind revisiting the strategy – which did not benefit its share price. We expect further details at the company's upcoming investor day.
Overall, clients' investment in Incitec Pivot has been a successful one over this period, delivering returns of 22% per annum since early 2020*.
*Returns represented on an IRR basis due to value captured from share price volatility. Individual client returns may vary.

(confirmation)
Company description: Nanosonics is a medical device company that produces the Trophon: a disinfection device that utilises a hydrogen peroxide mist to sterilise ultrasound probes.
The news: Nanosonics provided an update that confirms it is well on track in transitioning its GE Health (distributor) based customers to a direct model. Previously, GE Healthcare serviced a small portion of Nanosonics customer base, which Nanosonics will now service directly (which will come with benefits to margins). The company has made a number of key hires from GE's High Level Disinfection team, including the previous division Head, to ensure continuity of service to these customers. Furthermore, growth in its installed base and consumables revenue has continued in line with our expectations. The company expects total revenue for the year to be in line with the current market consensus.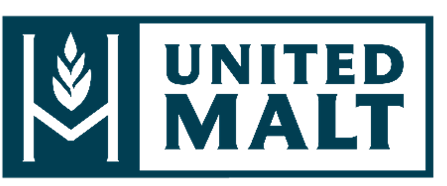 (confirmation)
Company description: United Malt is the fourth largest malster globally, processing barley to produce malt for use in brewing. The company has processing facilities all over the world, predominantly in North America and distributes malt through retail and wholesale channels.
The news: United Malt released its profit result for the first half of FY-22 (September to March). Its result was in line with its recently updated guidance.
The company continues to be impacted by a number of short-term challenges, including a reduced and poor supply of barley (leading to higher prices), higher energy and supply chain costs.
What surprised us about the result is that the company appears to already be implementing substantial price increases, which to date the company says has not been met with resistance from brewers, given malt is a small portion of their overall costs.
We expect a material uplift in profitability as many of these impacts begin to unwind in FY-23 and/or are contractually passed onto customers (including barley and energy costs), delivering substantial cash flow.
These cash flows would no doubt be attractive to an acquirer.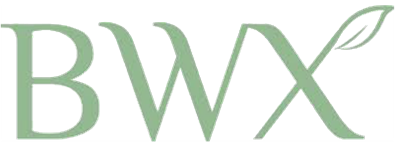 (confession)
Company description: BWX is a manufacturer of masstige natural skincare and beauty products. It has several household-name brands under its umbrella, including Sukin, Andalou, Mineral Fusion, Go To as well as online marketplaces Nourished Life and Flora & Fauna.
The news: BWX held their investor day last week, which we attended (virtually).
The company, which has had a disappointing few month, took the opportunity to wipe the slate clean and outline a strategic reset.
This strategic reset includes a number of actions we support.
This includes:
• A focus on the company's higher-margin brands (Sukin, Andalou, Mineral Fusion and Go-To).
A strategic review of its underperforming digital businesses (Flora & Fuana and Nourished Life).
• A commitment to stronger capital discipline, focusing on optimising investments the business has already made rather than new investments.
• A stronger focus on profit margins and commitment to exit unprofitable "distractions" to the core business, such as Nourished Ventures.
The remainder of the year will continue to be challenging for the company, as it moves its manufacturing base to its Clayton facility. However, with stronger execution, we see material upside to the company's share price from here.

(confession)
Company Description: Endeavour Group's assets are better known to readers as Dan Murphy's retail liquor network, BWS retail liquor assets (often co-located with Woolworths supermarkets) and the lesser-known ALH Hotel network of over 300 hotel venues.
The news: Endeavour Group held its investor day this week. The company expanded on the long-term aspirations for the business, including potential growth areas of hotels, gaming and private label drinks (through its Pinnacle brand).
However, this will involve a higher level of investment than the market expected, which was a cause for consternation. We see this as less of an issue over the long term, given this capital is deployed efficiently, and achieves the returns targeted (ROI>15%).