And: 10th most liveable. Summer of discontent. Energy: Plus ça change.. 24 June 2022
Whilst enjoying your Perrier-Jouët Belle Époque…
"The right to keep and bear arms…
…for the needs of a well regulated militia" is one of those parts of the US constitution that seem to be clear. Very clear. Only the military can have guns.
Err, no.
It's a complex matter. But whatever move there is to restrict gun, especially hand gun, ownership, the US Supreme Court has tossed it out of the window.
In a 6-3 decision handed down this morning, SCOTUS (as this august body is often termed) struck down a New York State law that strictly limited the carrying of handguns. It relied on the famous Second Amendment1 and the less famous but more influential Fourteenth Amendment2.
Weirdly, two branches of the US government moved in opposite directions in the last 24 hours: last night the Senate advanced a bipartisan set of gun restrictions (albeit very mild) in response to a series of mass shootings.
Wry & Dry has decided that there is little point in shouting from the rooftops about the ongoing idiocy and corruption of US state and federal governments in the face of an increasing number of mass shootings.
This is an example of American 'exceptionalism'. A sad one.
By the way, Wry & Dry's spies expect that SCOTUS will soon, possibly later today, announce its decision to overturn the famous Roe v. Wade abortion decision – see more below.
1 The Second Amendment to the US Constitution was ratified in 1791. It reads: "A well regulated Militia being necessary to the security of a free State, the right of the people to keep and bear Arms, shall not be infringed."
2 The Fourteenth Amendment is one of the most litigated parts of the US constitution. It addresses citizenship rights and equal protection under the law and was proposed in response to issues related to former slaves following the American Civil War. It forms the basis for landmark decisions such as Brown v. Board of Education (1954) regarding racial segregation, Roe v Wade (1973) regarding abortion, Bush v. Gore (2000) regarding the 2000 presidential election, and Obergefell v. Hodges (2015) regarding same-sex marriage. The amendment limits the actions of all state and local officials.
10th most liveable city
Ah, those were days. Melbourne was the world's most liveable city for seven consecutive years. Then along came Chairman Dan. Melbourne has now slid to equal 10th in The Economist Intelligence Unit's global rankings, released on Wednesday. Vienna topped the list.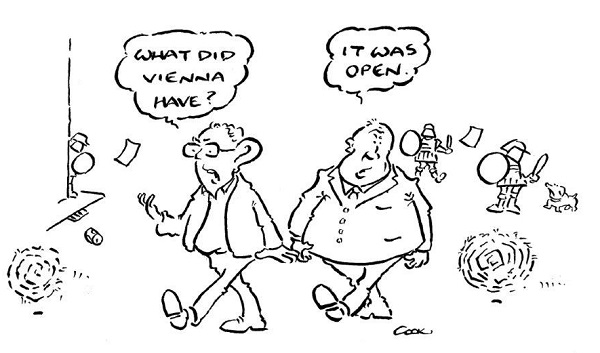 How about that Healthcare rating? And as a commuter from distant parts to the CBD, Wry & Dry is mystified by the infrastructure rating of 100. The Stability ranking (which refers to crime and violence) of 95 is also higher than Wry & Dry would give; evidence of crime and violence at and around his railway station would suggest a rating closer to that of Port Moresby (30).
A blend of a crisis; a succession of amazingly incompetent opposition leaders and an increasing air of papal infallibility has led to an image that Chairman Dan can do little wrong. Especially in the eyes of those who report on the goings on in state politics.
As for Melbourne, Chairman Dan sees that having a level-crossing-free city is a panacea for the exploding papered-over ills that are decaying the fabric of the city.
Summer of discontent
Borisconi is having a succession of bad hair months. This week, Britain was hit by the biggest rail strike in 30 years.
The unions want a 7% pay increase. Network Rail is offering 3% plus 1% productivity increase.3
The media is calling this the Summer of Discontent. It was the Winter of Discontent4 of 1978-9, when private and public sector strikes were deep, wide and frequent, that caused the collapse of the Labor Callaghan government and brought in the reign of Conservative Margaret Thatcher.
This is where it gets messy for Borisconi. He may see himself as a latter-day Thatcher. His hair probably has as much product in it as hers. But that is where the comparison ends. Thatcher was never one for turning. Borisconi has changed wives/ girlfriends only a little less than he has changed his mind. And like him, formally, simultaneously maintaining more than one wife/ girlfriend, so too he can simultaneously maintain more than one position on any single principle.
At the Conservative party conference last October he dismissed inflation fears and called for employers to give pay rises. The governor of the Bank of England then called for pay restraint, Borisconi rebuked him, because his government wanted a "high wage, high growth economy."
Ignoring Borisconi's economic illiteracy, he now has to eat his wanton words. Probably not for the first time. A more measured comment would have been something like each British taxpayer has to pay GBP160,000 per railway employee each year to keep the trains running, so let's have some productivity gains.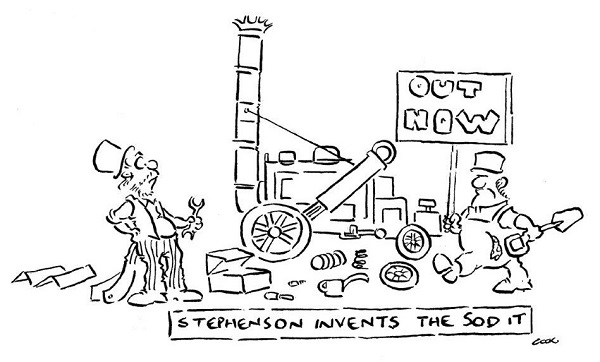 And, this being Britain, once union momentum to cause chaos gets under way, it's harder to stop than a runaway freight train, as it were. And so now teachers, junior doctors, civil servants and local council workers are all threatening strike action.
Garbos and local bus drivers are already on strike. BA check-in staff at Heathrow voted to strike.
The masons are already carving Borisconi's headstone: "It started with lockdown parties for 20 and ended with strikes for 800,000."
3 Unions oppose various new technologies, for example, (a) that negate the need for manual inspection of trackside power cables; (b) an App to allow Network Rail to communicate directly with workers; and (c) that negate the need to manually inspect tracks (by use of special drones).
4 The term "Winter of discontent" is taken from the opening line of Shakespeare's Richard III. Gloucester: "Now is the winter of our discontent/ Made glorious summer by this sun of York… " Gloucester, later Richard III, is speaking of his brother, then Edward IV, also a sun (son) of the Duke of York. War of the Roses fanatics might watch The White Queen on Netflix.
Energy: Plus ça change…
Speaking of Australia's abundant energy resources, a Reader sent this 2017 video:
Plus ça change, plus c'est la même chose.5
5The more things change, the more they stay the same.
Energy: back to the future
It looks as though there won't be enough natural gas available for the European northern winter. Tsar Vlad has turned down the gas tap to Germany by 60%.
Needs must, so Germany is de-mothballing its coal-fired power stations. Interestingly, German Greens are more sensible than their Australian counterparts: it is part of the governing coalition. Germany's economy minister (Robert Habeck) is a Green. "That's bitter, but it's almost necessary in this situation to reduce gas consumption," he said.
Perhaps his party should have thought ahead. Extending the life of nuclear power stations would considerably reduce the significant pollution from Germany's coal6 and gas. And keep the electric blankets on this winter
When in opposition, the Greens opposed nuclear energy and cheered when the phasing out process was begun.
Ah, one question, Herr Habeck. Is the reality of government so much harder than the ideology of opposition?
6 Over 65% of German coal is lignite, which is low in energy but high in pollutants.
US Supreme Court to push a button
There is a chance that the US Supreme Court will soon, possibly later today, overturn the well known Roe v. Wade decision that, essentially, affirmed the legality of abortion in all states. And make it a matter for each state.
Up to 26 states have laws restricting or banning abortion set to take effect the second Justice Alito turns off his microphone. But the demand for abortions is likely not to change.
A pragmatic New York Times analysis found that if Roe v Wade falls, states including Kansas, California, and Illinois will see out-of-state abortion seekers flood their clinics. Illinois is expecting its number of patients to jump anywhere from 200% to 500%, according to media company Bloomberg.
Macron's minority
As exclusively forecast by Wry & Dry last week, de Gaulle Macron lost his parliamentary majority.
Lots of œuf sur le visage.
French voters did to him something that was last seen 30 decades ago: they denied an elected President a majority in the National Assembly, France's lower house.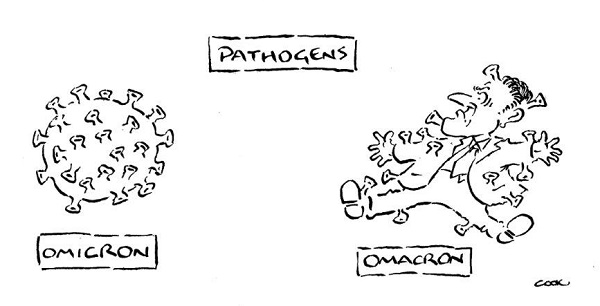 He still has considerable constitutional powers in foreign affairs and defence. But to get his key domestic reforms through7 he will have to do something for which his personal cloth is not cut: negotiate.
This will not be easy without spending even more money than France does not have.
7 Simplifying France's labyrinthine pensions system, laying the foundations for its energy transition and prising open its rigid, highly centralised education system.
Net zero? Err, no, not now
Readers will recall that Emperor Xi, in a fit of constipated thinking and childish pique, banned the importation of Australian coal. Australian coal is among the highest quality in the world: high energy output and much less muck than other coals.
China has replaced Australian coal by low grade Indonesian and Mongolian coal. This means that much more muck goes into the atmosphere.
But wait, there's more. Emperor Xi has imposed caps on the price of coal, so, for Chinese miners of high quality coal, there is little incentive to produce as margins are so low.
The net result is that China might face power shortages this (northern) summer.
What a bonus for the Chinese people; all that extra smog and power cuts, too. Emperor Xi: come on down!
Unclear on the concept
A London church, which states that it aims to relieve world poverty, spent six-figure sums on business class flights and five-star hotels for its leaders.
Those running The Everlasting Arms Ministries, an independent church, spent almost £500,000 on "international outreach", much of which went on luxury flights, hotels and payments to "overseas partners" with little evidence of how the money was used.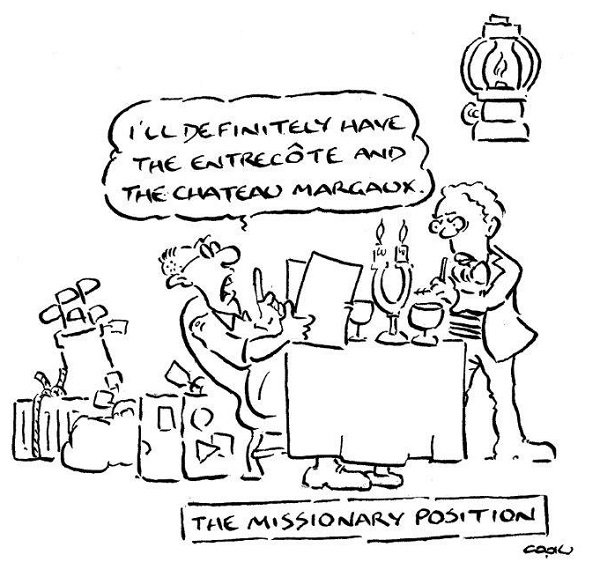 The church's stated aims as a charity are "the advancement of the Christian religion and the relief of poverty worldwide".
An investigation found that the former trustees of the charity noted in a 2016 meeting that travelling as missionaries "can be cumbersome" and said "Hence it is agreed that directors and trustees should be comfortable when travelling.
"It is recommended that directors [and] trustees going on mission field should fly business class."
Habits: the young avoid the news because…
Australia's under 35-year-olds lead the world… in difficulty understanding the news. And so actively avoid it.
This is gold medal stuff. And, whew, just ahead of Brazil and USA.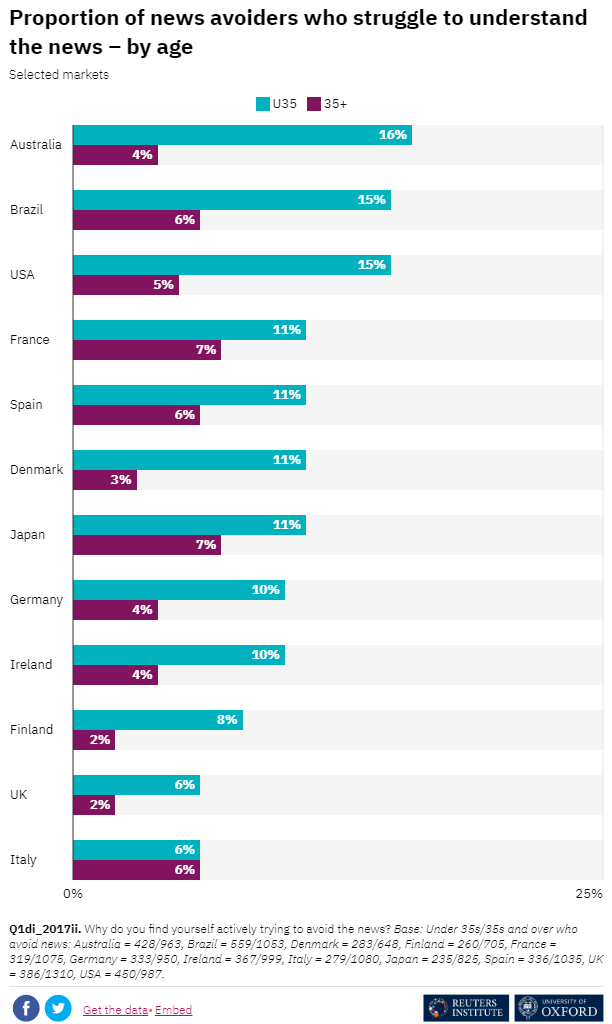 Is Australian news just too difficult to understand? Nuh: Eyewitness News, anybody?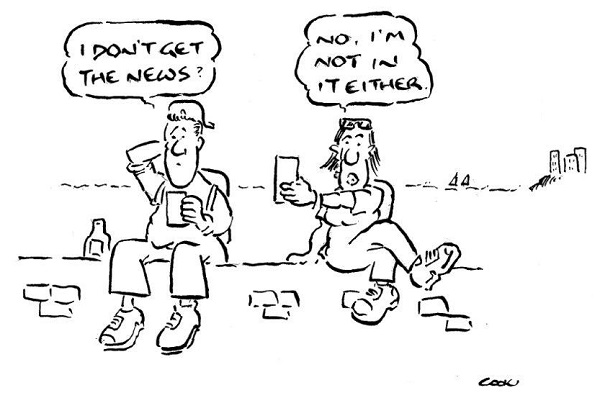 Or have Australia's education systems (state based) failed to a gold medal degree?
Captain obvious: crypto
The gurus at the Bank for International Settlements (the central bank to the world's central banks) have come up with research that seems, well, obvious.
"Cryptocurrencies and stable-coins are structurally flawed, prone to abuse by criminals and are unlikely to ever replace normal currency."
And this research was even before the recent 70% decline in the price of cryptocurrencies.
The lads are polishing the hearse.
Oh, what a feeling: no wheels
Toyota is recalling its fleet of 2,700 electric vehicles less than two months after launching its first mass-produced battery-powered sport utility vehicle.
The problem? The wheels could potentially fall off because of issues with bolts that connect them to the vehicle.
Elon Musk is laughing for the first time in months.
Music: check out this amazing machine
History: the $100m man
Colonel Steve Austin would be dismayed. The original Six Million Dollar Man8 has been usurped by the Hundred Million Dollar Man.
Y'see, $100m was the sum spent by the well upholstered Clive Palmer to get his acolytes into federal parliament. Only one was successful. Mr. Ralph Babet was elected as a Senator for Victoria with just 3.86% of the primary votes. He somehow managed not to get eliminated at every stage of the count, eventually beating a Liberal wannabe.
Mr Babet is a Melbourne real estate agent from Narre Warren with views, err, somewhat to the right of the soup spoon. He seems to have run into a bit of trouble with the long arm of the law.9
But wait, there's more. He is a strong adherent of a conspiracy theory that places the World Economic Forum at the centre of a plot which created and spread COVID-19 in order to dismantle capitalism and bring about left-wing world government.
Of course, Mr Babet is perhaps not aware that it is the World Economic Forum that brings together all those capitalists at that capitalist playground, Davos.
8 Played by Lee Majors in the 1973 to 1978 television series.
9 On Christmas Day 2014 he was charged with criminal damage, but the charge was dropped in 2015. In 2017, a criminal damage charge was recorded but no conviction was given. In 2018, he was charged with unlawful assault. Those charges were dismissed because he complied with a bond/ undertaking.
Snippets from all over
1. Take a real wage cut
The Albanese government has accepted that workers might need to take a real wage cut to prevent higher inflation from getting entrenched. (Financial Review)
Wry & Dry comments: The Chief Teller of the RBA has sought to put a lid on wage growth greater than 3.5%. Ms. McManus, ACTU secretary, says that the notion of a 1970s-style wages-prices spiral is "a total Boomer fantasy in an economy where there is no longer a centralised wages system." Journalists who swallow that line ignore the reality of contractual and in-principle flow-on effects.
2. Germany may defy EU ban
Germany's Finance Minister has rejected EU plans for a de facto ban on the sale of new combustion engine cars by 2035. (Financial Times)
Wry & Dry comments: The vote for the ban was passed by the European parliament two weeks ago. Italian MEPs tried to secure an amendment that exempted luxury makers such as Ferrari. They failed.
3. Rouble rise
The best performing currency this year is the Russian rouble. (Financial Times)
Wry & Dry comments: It's up 35%, to its strongest level against the US dollar since 2015. It was expected to collapse after the West applied sanctions, and initially it did. But it's since mounted a comeback thanks to a) continued demand for Russian energy exports, particularly in Asia, and b) capital controls.
4. EU grant Ukraine and Moldova 'candidate' status
EU leaders agreed at a summit on Thursday to make Ukraine and Moldova candidates to join the bloc. (Financial Times)
Wry & Dry comments: Readers shouldn't hold their breath. The most recent country to join the EU was Croatia; it took nine years to move from candidate to membership. Stumbling blocks for each of Ukraine and Moldova include conditions relating to the rule of law, corruption and the judiciary.
5. Fewer believers
A record low 81% of Americans believe in God, according to a new Gallup poll. (Los Angeles Times)
Wry & Dry comments: Something must have changed in just five years, because 87% did in 2017. Perhaps because Donald Trump was elected?
Data
UK inflation hit 9.1% in the year to end May, a 40-year high.
Eurozone consumer confidence fell to -23.6 in May, the lowest since the Grexit problems of 2012.
Copper prices fell to a 16-month low on fears of a global recession.
Consumer confidence in the UK fell to a record low of -41 in June.
And, to soothe your troubled mind…
"There will not be any increased taxes, we have said that from the very start, no new taxes from the Labor government if we are re-elected."
Cameron Dick, Queensland Treasurer, ahead of the 2020 state election.
On Wednesday, Mr Dick announced three new taxes, on coalmining companies, on-line bookmakers and on businesses with annual wages bills greater than $10m.
PS The comments in Wry & Dry do not necessarily reflect those of First Samuel, its Directors or Associates.
Cheers!
Anthony Starkins