Pacific Islands 1 Emperor Xi 0. Parlez vous Malay? Barnaby's DCM: weep
Whilst enjoying your Perrier-Jouët Belle Époque…
Pacific Islands 1 Emperor Xi 0
It wasn't a successful trip.
Emperor Xi's Minister for Foreign Affairs, Mr. Wang Yi, had booked an all-expenses paid tour of eight sunny, friendly Pacific Islands. The factor 50 sunscreen and Emperor Xi-emblazoned budgie smugglers had been packed, and the Out of Office message switched to 'on'.
The highlight was a meeting with Pacific Island leaders in Suva on Monday. After a few days by the pool at Suva's Holiday Inn, Plan A was to fly back to Emperor Xi with a signed five-year security agreement, that would expand Emperor Xi's dastardly influence across the south-west Pacific.
Plan A turned to custard.
The Pacific Islanders told Mr. Wang that, "Being a true partner and friend to the Pacific requires urgent and deep climate change action." So you can take your regional security agreement and ….
There is no immediate Plan B.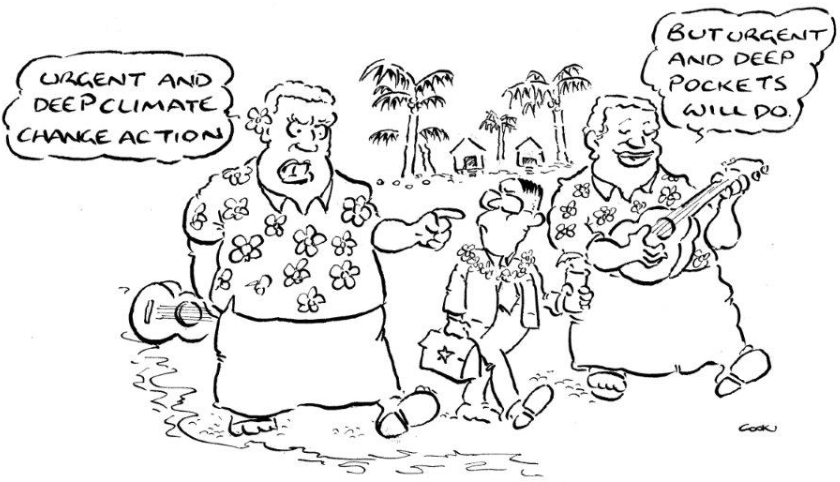 New Foreign Affairs Minister, Penny Wong, has probably achieved more in the previous week in the Pacific than Julie Bishop did in [insert any number here] years.
But make no mistake, Emperor Xi has no intention of letting this setback set back his plans. This man is not for turning.
Someone from Beijing will return with a bigger bag of goodies. But it may not be Mr. Wang Yi.
Parlez-vous Malay?
If Readers thought that Jimmy Morrison (still filling in forms at Centrelink) was a man of yester-century, they haven't seen the 40 members of the Académie Française. Or Malaysia's latest Prime Minister.
The former, a relic of the 17th century1 is the custodian of the French language. And this week, in yet another attempt to prevent the contagion of 'Anglicisms' into the pure atmosphere of the French language, it has banned the use of gaming words by French government workers.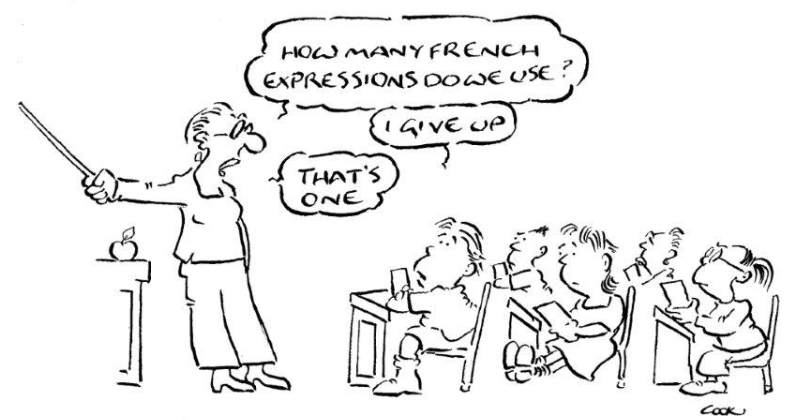 So, "e-sports" is now "jeu video de competition" and "streamer" is "joueur-animateur en direct"2.
The latter is Mr Ismail Sabris, the 61-year-old Prime Minister of just 10 months, who has banned Malaysian public servants from speaking English when speaking in international meetings.
The Académie Française has been accused of being ridiculous, the Malaysian Prime Minister of being impracticably ultra-nationalistic.
However, Wry & Dry has the sense that, like Jimmy Morrison, the Académie Française and Mr Sabris will be unmoved by the habits, customs and usages of the 21st century. But surely the tide of Anglicisms and English will wash over their feet. As the tide of Teal washed over Jimmy's.
1 Created in 1635 by Cardinal Richelieu.
2 Respectively and literally: "video game competition" and "direct entertainer player."
Barnaby's DCM
The usual rule of rural thumb is that if a leader of the Gnats retains all of its seats, he gets to keep the gig in the top paddock.
Not this time. In an outcome that caused cartoonists globally to weep, the Gnats gave Barnaby the DCM.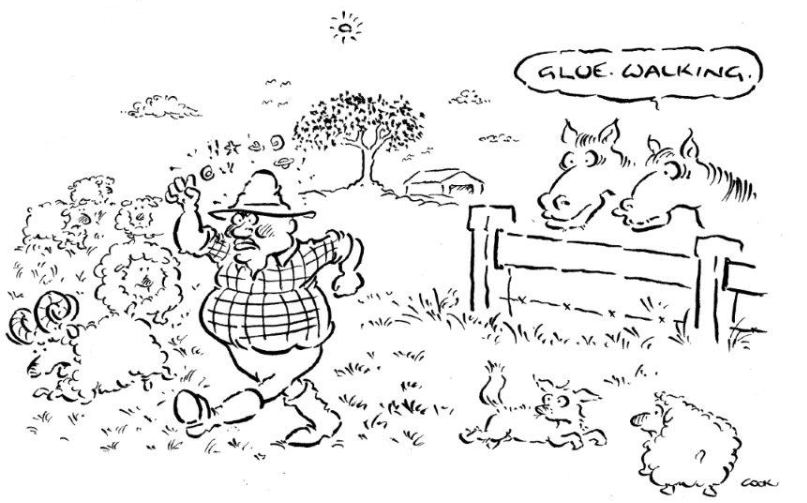 His successor, David Littleproud, representing a very safe Queensland seat, is a little less colourful. He's only been in the House since 2016. But he's a third-generation politician.
Wry & Dry is not sure that such DNA will assist him in managing Barnaby and Barnaby's incredibly parochial sidekick, Senator Canavan.
Like The Ex (Jimmy Morrison), Barnaby has no alternative employment option and doesn't listen to advice. So, like The Ex, he will not do the right thing and resign from parliament.
But Readers can be assured that Barnaby's sparse and oblate ovoid head will occasionally rise above the parapet. He still suffers from RDS.
Of cubits, leagues and perches
Proof that Borisconi has lost it completely emerged this week.
In what must be a world's first for political distraction, and a unique attempt to circle his wagons, he said Britain should return to imperial measures of pounds and ounces.
Will the thought of opening Instapound on their mobile phones cause younger voters to review their view of him?
Perhaps he has followed the theme of the brilliant movie Wag the Dog3. In it, shortly before an election, a spin-doctor and a Hollywood producer join efforts to fabricate a war in order to cover up a Presidential sex-scandal.
Not that Borisconi has been involved in a sex-scandal, just 'party-gate'. Suggesting a return to imperial measures as a diversion is not quite the same as inventing a war. But it's pretty original. And many Brits would welcome the pounds-and-ounces nostalgia for HM's Jubilee.
If that fails, perhaps he should suggest other nostalgic techniques. The return to guineas4, shillings, pence and farthings. Or get back the Crown Colony of Hong Kong.
3 Wag The Dog, a wicked and smart satire, starred Robert de Niro and Dustin Hoffman. It confirms every awful thought you've ever had about the media.
4 A British gold coin that circulated between 1663 and 1814, that contained about one quarter of an ounce of gold. Its value varied with the price of gold, but was fixed at 21 shillings in 1717. The term is used as a unit of account for professional fees and in auction houses.
Hats off to Elizabeth
The following is an indulgence.
Wry & Dry is an Anglophile of some depth. And equally a republican (not in the sense of a decaying American political party, and subject to knowing what shape a republic might be before voting).
The ability to simultaneously wear both hats probably has a lot to do with his passion for and understanding of history5. And hence the role HM the Queen has in the history of this sceptred isle. Ever present but never prominent outside of her duty, she's been the glue that has held the social persona of the UK together through some pretty rough times.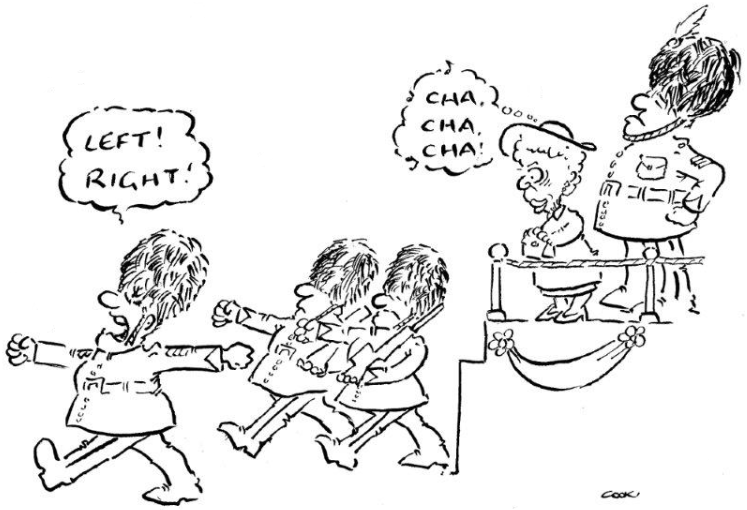 It's worth being reminded that her first prime minister was Churchill6. Her last might be a man who considers himself to be in the Churchill mould (he might be alone in that feeling). To each of her 14 prime ministers she expressed her right to be consulted, to encourage and to warn.7 A number of them didn't listen.
But Readers only need watch the outpouring of the Brit's feeling for her to measure the immeasurable.
Yes, the Brits do a good Jubilee: the pageantry, the ceremony, the bands and the parades, etc. Yet strip away all of that and the same depth of feeling for her will be found.
For most Brits, she is the only monarch they have known.
5 And more than a little with his ancestry.
6 Who declined her offer of a dukedom, as it would mean sitting in the House of Lords and he was "a child of the House of Commons."
7 As written by Walter Bagehot, a famous British businessman, and essayist, who wrote extensively about government, economics, literature and race. He is best known for two great works: The English Constitution and Lombard Street: A Description of the Money Market.
Unclear on the concept
Should a candidate for political office have a spotless past? Well, Wry & Dry guesses that it depends on what is 'spotless'.
Andrew Wilhoite is the Republican Party's candidate for a local position in Indiana.
He has, however, not commented on securing a spot on the ballot in November, as he's currently in jail on charges of.. murdering his wife.8
He's considering his future.
8 The weapon was a flowerpot.
Ukraine wins…
In the stuff of dreams, last night Ukraine defeated Scotland 3-1 to keep alive its hopes of making the football (i.e. soccer) World Cup finals. It now only has to defeat Wales to get a trip to Qatar.
Will the Welsh have a sense of history on Sunday?
Greenwashing
The rush of companies to virtue-signal by almost any means has become absurd. Investment management companies have become adept at this, with the rising tide of retail investors wishing to see their hard-earned invested only in 'good things'.
'Good things' is generally summarised as ESG – environmental, social and governance – practices and investments.
To ensure investors are happy not only with investment returns but also with their consciences, many investment companies sprout their ESG credentials.
But some companies don't walk the talk. This is known as 'greenwashing'.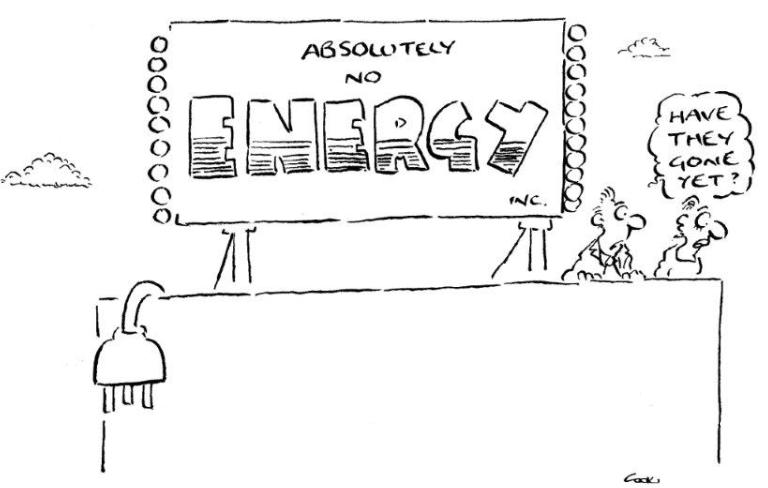 So, it came to pass that the CEO of Germany's top asset management firm, DWS Group (formerly Deutsche Asset Management), resigned hours after the company's offices in Frankfurt were raided by police over allegations of greenwashing. And just before he would have got the DCM.
Much free range-egg on face.
German regulators said the company had made misleading statements in its 2020 annual report over claims that more than half the group's $900 billion assets were invested using environmental, social and governance criteria.
It is possible that some Australian investment managers are guilty of greenwashing.
Need a UK visa?
In a world first, the UK has announced a new immigration programme, for what it calls are "High Potential Individuals". To be eligible, candidates will need to have graduated from one of the world's best 37 universities9 in the past five years. No job offer required.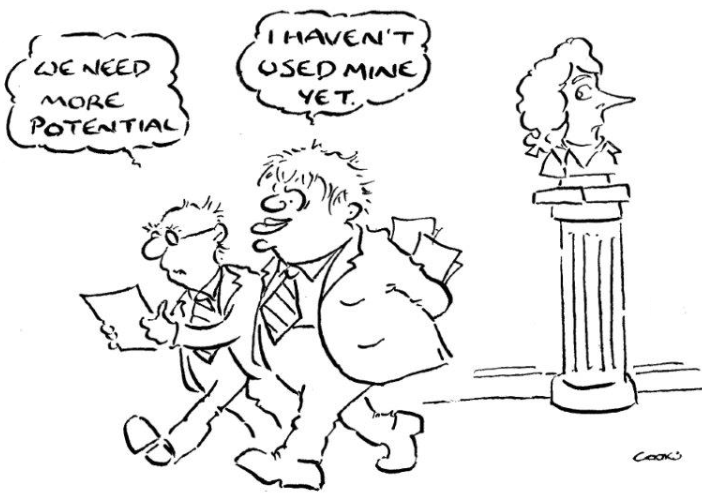 The US has twenty universities that appear on two of the three qualifying ranking lists; Canada: three; Hong Kong, Singapore, China, Switzerland and Japan: two each; Sweden, France and Germany one each.
And Australia has one: University of Melbourne.
Wry & Dry ponders if Australia should have a scheme. If so, he suggests that the criteria should not be based on such elitist and un-Australian criteria. Instead, criteria based on graduation from the one of the world's best sporting academies would be appropriate.
This reflects the fact that our national self-worth ranking is directly and exponentially proportional to the number of Olympic gold medals won. Our new Sports Minister, Anika Wells, could get this up and running to have the first crop of sporting-visa holders in place for the 2032 Olympics in Brisbane.
9 To make it onto the list, a university has to first land on two out of three of the top 50 global college rankings: The Times Higher Education World University Rankings, Quacquarelli Symonds World University Rankings, and The Academy of Ranking World Universities
History: thankfully it's over
Many Readers probably had never heard of Johnny Depp nor his ex-wife Amber Heard. Well, that is, before the last 6 weeks.
And then it was impossible to miss the daily updates of a court case in Virginia. Mr Depp was apparently upset that Ms Heard had written nasty things about him. Mr Depp did what any American in need of regular publicity would do. He lawyered-up.
And he won, with a takeaway of $15m. All he wanted, he said, was his name cleared.
Almost correct. Yes, he wanted his name cleared because it would mean that he can return to his enriching and chosen profession: playing a pirate opposite a slender woman in a movie appropriately called Dead Man's Chest.
But he also wanted to plunge the dagger into his ex-wife's acting career. However, she might be made of sterner stuff.
Davy Jones' Locker holds no fury like a pirate's ex-wife spurned10.
10 With apologies to Congreve (The Mourning Bride 1697): Heav'n has no Rage, like Love to Hatred turn'd/
Nor Hell a Fury, like a Woman scorn'd.
Habits: Andrew has some work to do
As the Brits celebrate HM's 70 years as their monarch, Wry & Dry was not interested in her massive popularity.
But more on who was at the bottom of the list. As a reader of data, Wry & Dry suggests that the Duke of York needs to find an alternative career.
As for Princess Princess Twenty Per Cent, Readers might recall that she was only number six in the casting list of the television soap-series, Suits. And only after she married Princess Harry did she realise that he was only sixth in line for the crown. Six is not her lucky number.
Rung #6 is a number of rungs below what rung she thought he was to occupy. Woe! Hence the move to a modest, low-profile life in California.
Of course, that might all change when Princess Harry's autobiography is published later this year. That is, not the #6 position, but the recent low-profile.
Home: Do you feed your house guests?
The below is from Wry & Dry's Seriously Useless Maps drawer (just below the sock drawer).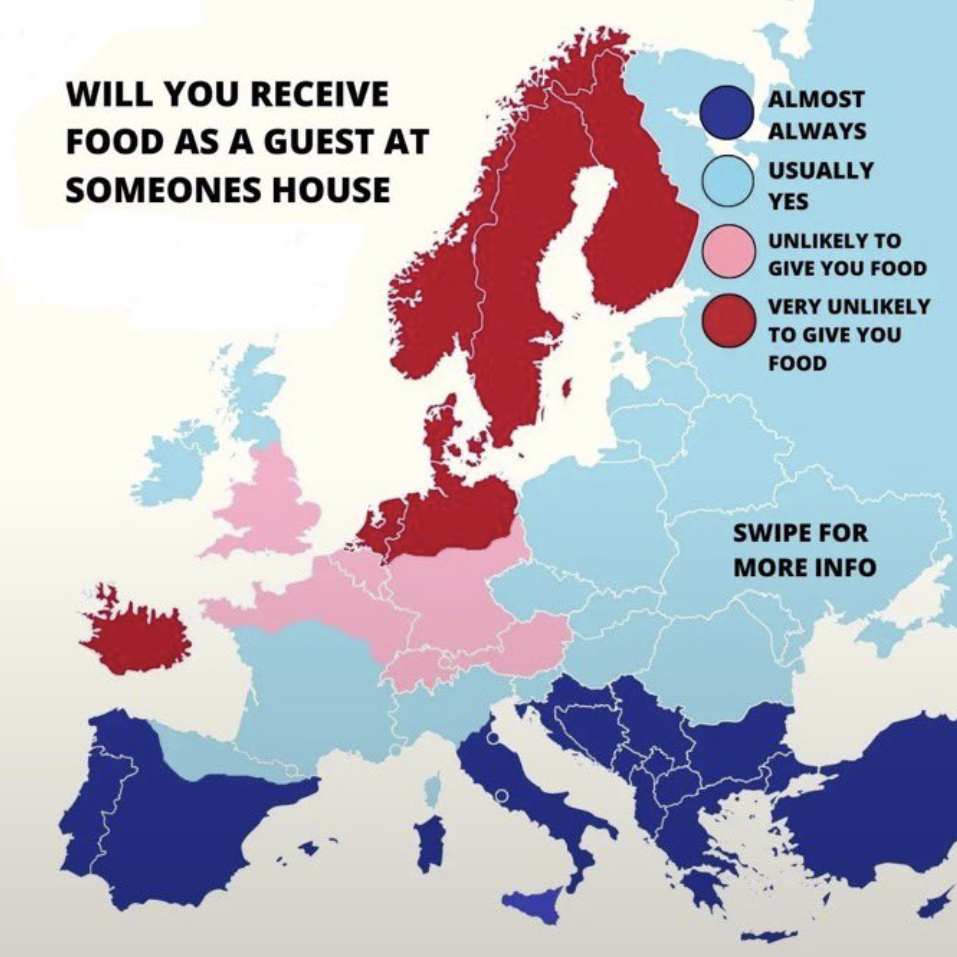 He has no clue what it means.
Snippets from all over
1. NFTs not immune from insider trading
US prosecutors in Manhattan on Wednesday charged a former product manager at OpenSea, the largest online marketplace for non-fungible tokens, with insider trading, the first such case involving digital assets. (Wall Street Journal)
Wry & Dry comments: An NFT is "a digital representation of a unique asset that cannot be equally swapped or traded for another NFT of the same type." Most commonly, that's in the form of digital art. To quote someone from yesteryear, "There's a sucker born every minute."
2. DeLorean Back to the Future
The DeLorean Motor Company has announced that its electric car will hit streets in 2024. (Various)
Wry & Dry comments: The Alpha 5 EV is a planned gull-winged EV. The original DeLorean Motor Company, maker of the time-traveling DMC-12 that starred in the 1980s "Back to the Future" franchise, was founded in Detroit in 1975 by John DeLorean. It went defunct seven years later. The new DMC doesn't have any funds or a factory. Just a plan.
3. Canada to ban hand guns
Justin Trudeau has announced plans for a "national freeze" on the buying, selling, transferring and importing of all short-barrelled firearms in the country. (UK Telegraph)
Wry & Dry comments: In 2020, Trudeau's government banned the sale, purchase, use, transport and import of 1,500 models of military-grade assault weapons and variants of them.
4. Subprime borrowers getting behind
US subprime borrowers are starting to fall behind on payments for car loans, personal loans and credit cards. (Wall Street Journal)
Wry & Dry comments: The default canoe has been pushed into the river.
5. EU bans some Russian oil
European Union leaders agreed to ban most imports of Russian oil. (Financial Times)
Wry & Dry comments: The ban immediately covers about 65% of oil imports from Russia.
Data
Australia's GDP rose 3.7% in the year to end March.
Inflation in the Eurozone hit 8.1%, the highest annual level since the euro was created in 1999.
Citigroup may record losses of at least $50 million following a London staffer's fat-finger trade that caused a flash crash in European stocks, wiping out 300 billion euros at one point.
And, to soothe your troubled mind…
"Anyone who wishes to do remote work must be in the office for a minimum (and I mean *minimum*) of 40 hours per week or depart Tesla."
Elon Musk, President, Chairman and CEO of Tesla, in an email to all Tesla employees.
Mr Musk went on, "There are of course companies that don't require [working from the office], but when was the last time they shipped a great new product? It's been a while." He doesn't wear humility well.
Stop Press
Wry & Dry and Mrs Wry & Dry are heading to Fiji for a week. So, Wry & Dry will not be published on Friday 10 June. Wry & Dry wishes Readers a warmer week…
PS The comments in Wry & Dry do not necessarily reflect those of First Samuel, its Directors or Associates.
Cheers!
Anthony