The Markets
This week: ASX v Wall Street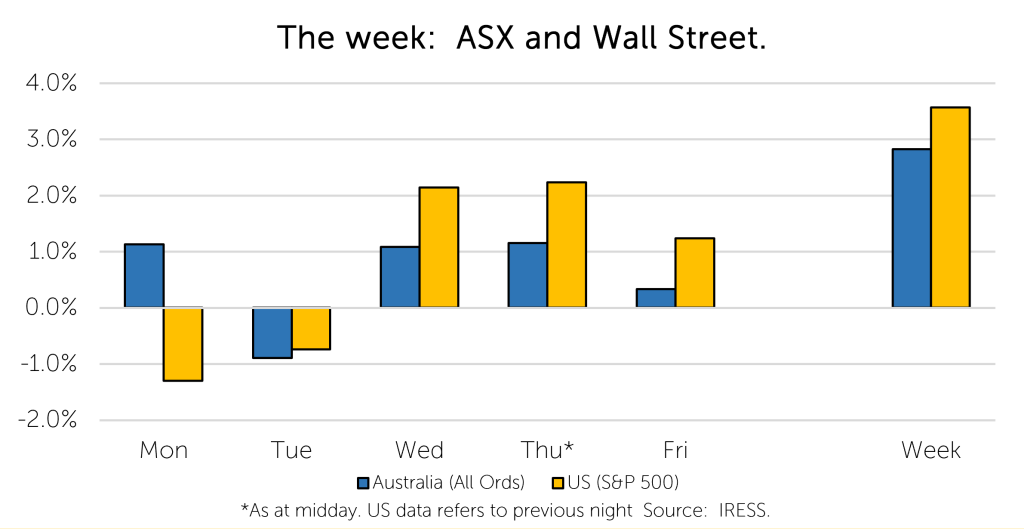 FYTD: ASX v Wall Street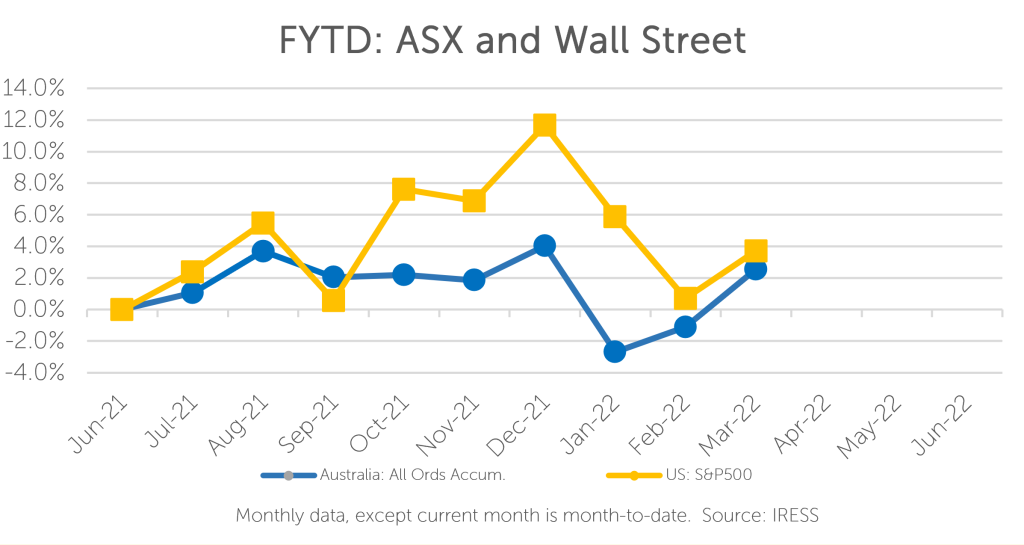 ---
It has been surprising that Australia's stock market has performed so strongly over the past month.
The S&P/ASX300 has outperformed global markets by 4%.
War (and the toll of war) has rippled through markets globally.
However, the "lucky country" has been fortunate enough to benefit. Commodity prices have soared – buoying our commodity heavy index.
In times of conflict like these, the interlinkages bred by globalisation can resemble more of a tangled mess. The high prices that have resulted are a reminder of the fragility that comes with interdependence.
The news headlines have focused on rising oil and base metal prices. In a country abundant in hard commodities it can be easy to forget that not all commodities are dug out of the ground – some are grown in it!
Soft commodities: such as wheat, barley, sugar and corn are arguably as important .
We only have to look at the move in the price of wheat over the past weeks to be reminded that fragilities exist in soft commodity supply chains too (the Ukraine and Russia accounting for 25% of the world's wheat supply),: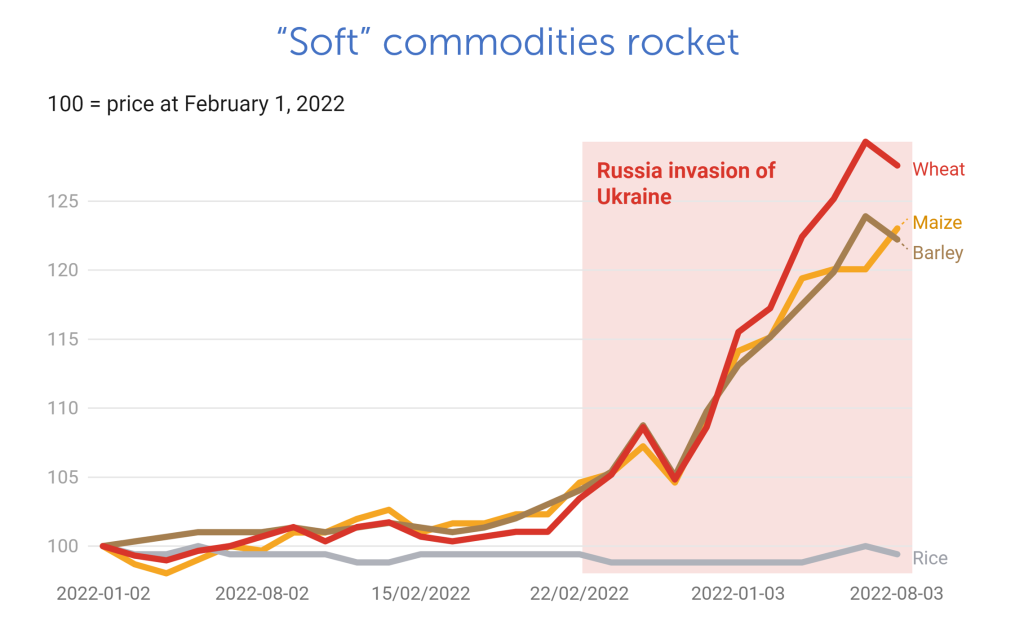 So, what would a world look like where these disruptions were more frequent, or even semi-permanent?
Again, this is a question we Australians haven't had to think about often – given we are a young nation with abundant arable land and water.
While this is something we have taken for granted, arable land and water are becoming amongst the most vital and scarce resources globally.
With farm-able land shrinking and the global population growing solutions have to be found. But the solutions of the 60's and 70's that concentrated on enhanced yield and long supply chains have limitations.
It is becoming clearer that many of the historic yield improvements from intensive farming have provided only a short term "sugar hit" to productivity. The trade-off of this is far more costly impacts on the environment longer-term. 
Where does the "lucky country" sit in the face of these challenges?
We see enormous potential for Australia to be not only the "world's food bowl", but a steward of productivity-enhancing technology and the evolution of farming practices.
---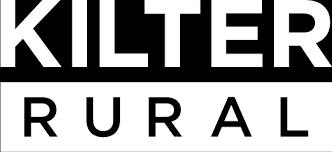 Regenerative agriculture – clients' investment in Kilter Rural
Clients' hold an exposure to Kilter Rural in Alternative sub-portfolios.
Kilters genesis was a $250m dollar fund commissioned in 2006 to rehabilitate more than 9000 hectares of land between Lake Boga and Kerang. This was a considerable task – with soil in the region significantly degraded, having high levels of salinity. 
The results from 15 years of regenerative practices speak for themselves (click here for more):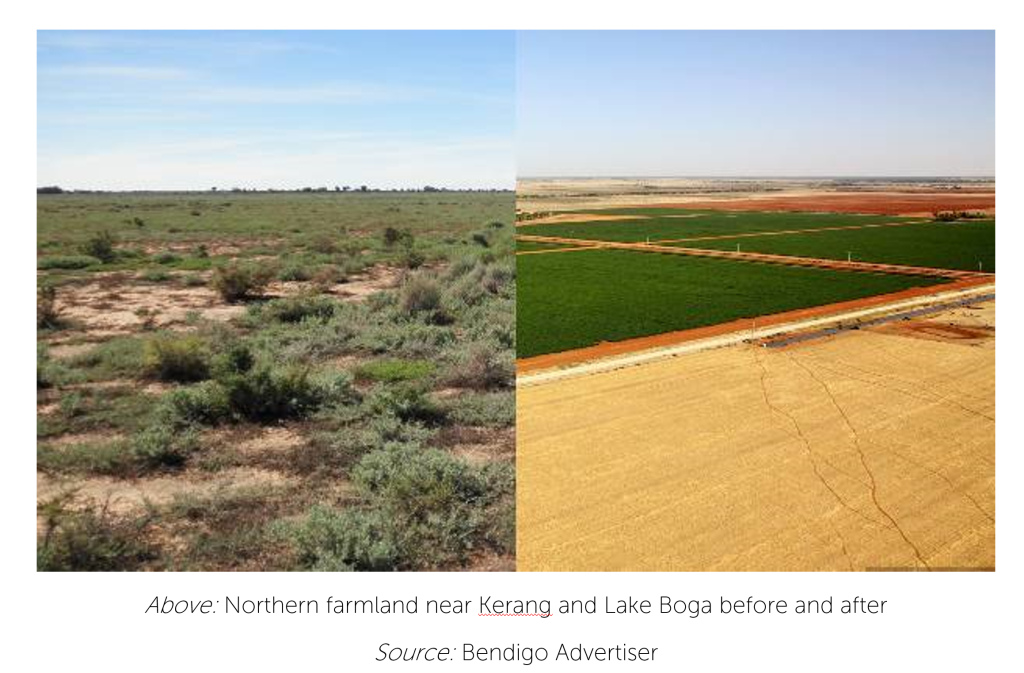 Fundamentally what Kilter and many others have shown is that the problem of "shrinking arable land" can be solved, as long as we are willing to change the way we farm.
Clients hold an exposure to Kilter Rural in Alternative sub-portfolios.
We see Kilter as an "agricultural land plus" investment.
Kilter purchases under-scaled and underutilized land, investing in soil remediation and irrigation infrastructure to uplift land productivity and yields. This is in addition to rehabilitating the surrounding ecosystem and protecting biodiversity.
The combination provides exposure to:
Agricultural land and yields
– Providing a degree of inflation protection as well as an exposure to productivity improvements.
Regenerative, value-adding activities
– Uplifts in land value through improvements in soil health, utilization and development of related infrastructure.
– Value adding sale of niche or specialty crops through off-take at a premium (organic or particular varieties).
– Opportunistic sales of water allocations and water rights and ability to "flex" production according to market.
Profit with impact
– Kilter pays social and environmental dividends through remediation of the surrounding ecosystem, biodiversity and soil health as well as the positive impact on rural/regional employment and promotion of sustainable farming practices.
– The carbon offsetting effect of this is also notable and a potential source of return in the future.  
---

Providing a pathway for change – clients' investment in Wide Open Agriculture
Clients' hold an exposure to Wide Open Agriculture in Australian Equity sub-portfolios.
Wide Open is small WA-based company that is seeking to leverage regenerative solutions for food production.  Wide Open has a commitment to technology, including the commercialization of an exciting lupin production process, the development of consumer brands, products, and channels to market.
In a broader context, Wide Open is creating commercial pathways for adopting new practices, removing barriers for farmers and helping ensure they realise a premium for the positive impact their farming practices are having. This includes providing much-needed information and sustainability metrics to farms that have begun the regenerative journey, which also has the capacity to generate significant value.
Alongside CSIRO experts, the company is currently developing an in-house lupin and plant-based protein manufacturing facility in Western Australia. Lupin is currently a low value farm product, with limited export markers and is used mainly as livestock feed.  However, lupin is important in crop rotations and the development of alternative uses could have very large commercial and sustainability benefits.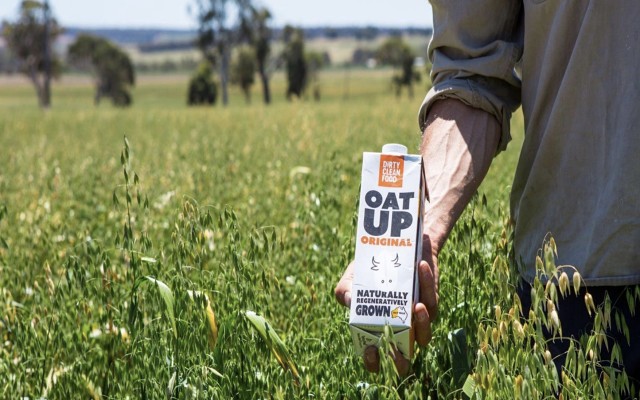 ---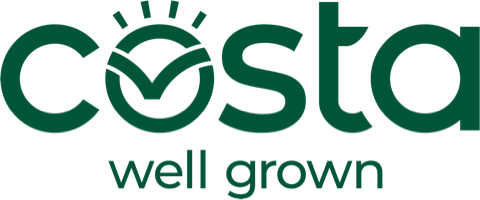 Productivity-enhancing technology – clients' investment in Costa Group
Clients hold an exposure to Costa Group in Australian Equities sub-portfolios.
Costa Group grows, packs, markets and distributes five core fresh produce categories: berries, mushrooms, glasshouse-grown tomatoes, citrus and avocados.
Costa's research and development program is fundamentally important to the company's long-term growth strategy. Over the past 10 years, Costa has put significant investment into water assets and technology.
As director Harry Debney explained in 2019:
"Our glasshouse-grown tomatoes… use approximately 49 litres of water to produce one kilogram of crop, while out in the field around 216 litres of water are needed to produce the same crop. That's a huge difference".
The capacity for Costa to grow corporate scale, technology enabled and consistent product has been a source of value-add.
Some of the innovations that Costa has pursued include vertical farming of avocados, continued development of substrate grown berries, insulated growing environments in Monarto mushrooms,  and breeding and enhanced genetics of a full range of berries (often in partnership with the global scale Driscoll's).
The opportunity for Australia
The news of the past month, and the innovations emerging over much longer periods, indicates there is huge opportunity for wealth creation in Australian agriculture. Providing a portfolio exposure to this needs to be addressed strategically, spanning a range of securities, and respecting the diversity of the enterprises "agriculture" represents.
Given such an approach, we believe the opportunity is large, because the solutions provided by strong businesses have huge breath in their applicability and satisfy a range of interests that consumers and food manufacturers appreciate.
Often the share market is skeptical of agricultural enterprises due to the short-term risk inherent with the weather and commodity price volatility. We do not share such a view, our focus is on the long-term, and all investment are made with a portfolio approach in mind.
A portfolio approach necessitates positions should be the appropriate size, the upside from innovation should be significant, and the correlation of risks should be well understood.
We believe with these elements in place clients' investment in Australian agriculture have a bright future.