The Markets
This week: ASX v Wall Street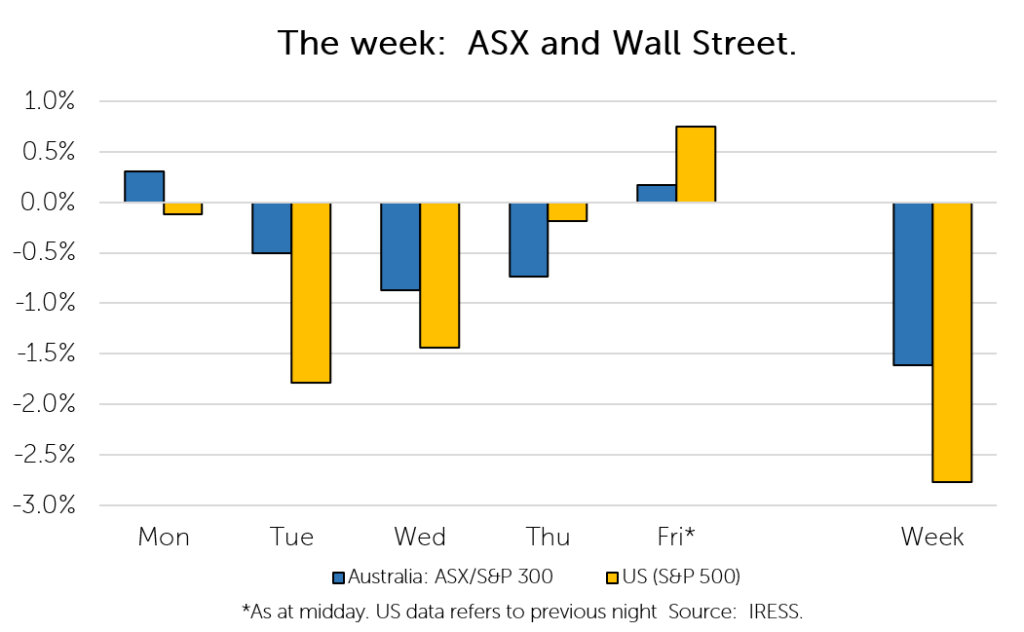 FYTD: ASX v Wall Street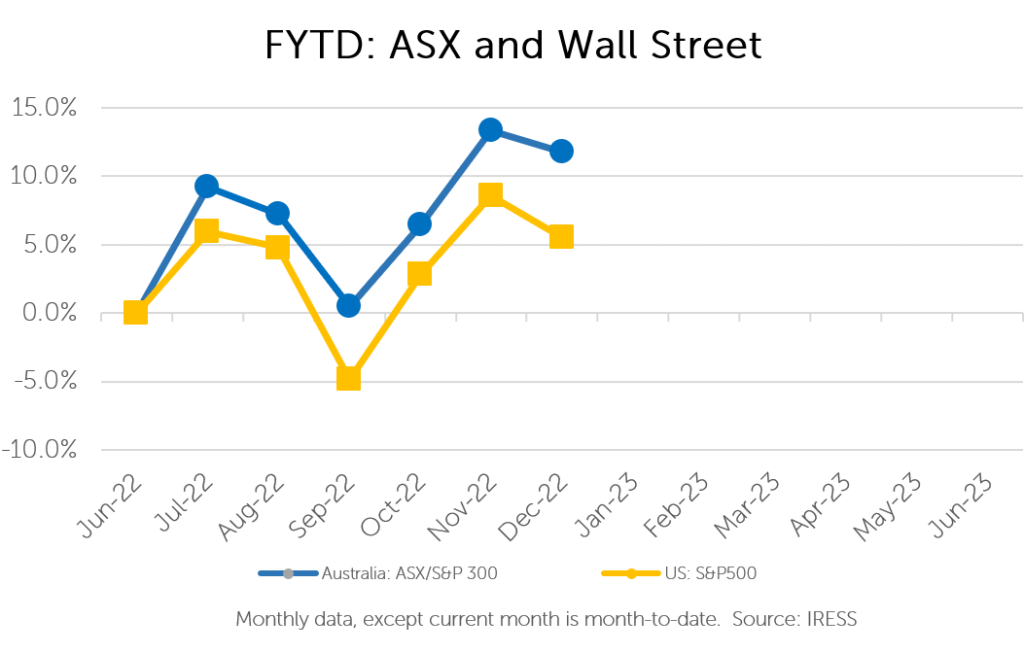 ---
Following a commitment made in last week's Investment Matters, I have returned to pen the second in a series on the future of Australian mining.
The takeaway is, after almost a decade of stagnation, we are once again seeing explosive growth in mining investment.
There is burgeoning growth in the production of battery materials, which mining services companies are preparing to support over the coming decade.
Importantly, the industry is not only preparing for the quantum of investment that is on the horizon.
What struck me, even more, is that investment is being pursued all along the value chain. In addition, there are important social and workplace changes that are rapidly emerging in WA that will also shape the future of mining in Australia.
It's all about S-Curves
We often speak of S-Curves at First Samuel and look for key points of inflexion.
These points are when an "obvious", yet ever-distant promised future, comes rapidly into view, to the surprise of those who are unprepared for it.
The vision of Australia as a hub for materials critical to decarbonizing the world is one such "promised future" that we see as rapidly approaching.
I had the opportunity to listen to many people in a short period opine about this future. Unsurprisingly, those "C-Suite" representatives of large corporates often constrain themselves to their corporation's narrative.
Yet on the fringes of this discourse were consistent insights into the evolution of Australia's mining landscape.
***
The scope of investment in this round of expansion will be broader.
Opportunities in future-facing materials such as nickel, rare earths and lithium are vast and will be pursued at the same time as expansion in gold and iron ore continue. This should see mining investment expand materially after a decade of stagnation.
Yet the quantum is still relatively uncertain.
There will also be booms and busts of course. The level of uncertainty regarding future supply and demand for lithium is a classic example. The lithium market could experience dramatic shortages and dramatic excesses alike within the next 15 years.
***
Heading downstream: greater value chain participation.
The simple "dig it up and ship it off" mentality of commodity-exporting has, with hindsight, been identified as a missed opportunity.
Australia is now looking to participate in a greater portion of the value chain.
In particular, Lithium and rare earth metals lend themselves to domestic downstream processing.
Unlike in the 1970s, when ore was transported to foreign ports with lower capital costs and new heavy industry, today WA may have its own comparative advantage in renewable energy (especially solar and hydrogen) enabling Australia to do more with these materials onshore.
Furthermore, companies are in a better financial position to do this today.
The major proponents of change, such as the beneficiaries of previous iron ore exploits, are more interested in finding a place for capital to invest. This is in direct contrast to the credit-constrained period of the late 60s.
The opportunity to extend further down the value chain than the production of mid-stage battery chemicals offers further possibilities for capital investment and the retention of value-add within Australia for longer.
***
Supply chains are at a critical point, and Australia has a new role in providing geopolitical support in an increasingly balkanized world.
Commodities? It increasingly appears that not all minerals will be viewed as equal.
One firm's nickel concentrate may not be the same as another, one firm's battery almost certainly won't be.
The US and Europe have awoken from COVid (mixed metaphor aside) understanding that supply chains are critical, and redundancies once not required are suddenly desperately needed and time-sensitive.
Everyone from car makers to home appliance producers to weapons manufacturers must assess whether or not they can solely rely on a Chinese supply chain.
Many can of course, but some can't at all, and for these end clients new supply chains must be built – often from the ground (mine) up.
***
A commitment to mining in a more sustainable way
The environmental credentials of mining operations are rapidly providing the scope to create additional product differentiation.
When coupled with point of origin or supply chain differences, the emission content of the ore or the mining type employed is likely to emerge as a source of both premiums or discounts to benchmark pricing.
In short, the environmental impact may now (finally) be factored into the price of materials.
Mines otherwise isolated in the middle of the West Australian desert for decades depended on trucked-in diesel to fuel everything from the lights to the mills.
These will now transition to sustainable sources of power and market Net-Zero mining output that may increase their profitability.
Emissions derived from transport and directly from mining are in focus. Carving a sustainable path forward, therefore, requires existing equipment needs to be retrofitted, replaced or re-engineered.
This is top of mind for mining services executives and mine owners alike. Much like a consumer may weigh up whether their next car will be an electric vehicle, these executives are asking the same question about mining and transport equipment. However, they have to navigate more complicated issues such as return on capital, levels of utilization, business models of repair and maintenance, and availability of supply.
Some mining services companies are assuming that OEMs (original equipment manufacturers, such as Caterpillar or Komatsu) will provide all of the answers in due course, whilst others are seeing intermediate steps that they can facilitate or new opportunities that can replace the position of these industry giants.
***
The desire to create better working conditions at camps and the investment that will lead to it
In addition to the sustainability of operations, shortages of people and changing expectations of staff, both from a generational perspective but also post Covid, are changing the way companies are thinking about their staff.
Many companies openly stated, "we are moving fast in this area and see it as a defining issue that others aren't taking seriously". The audience of course did not have the heart to tell them that their peers had said the same thing moments earlier!
This is surely a sign of rapidly changing expectations.
So, what is changing?
Dramatic increases in the quality of accommodation. As one executive said to an audience – why would have it been OK that mining accommodation meant that you heard every sound from the donga next door?
Finding ways of employing more women in the full range of roles is finally embedded within a core set of values.
Finding ways of rewarding highly skilled staff with a variety of worksites and conditions to choose from is a point of comparative advantage amongst different labour-hire firms.
A realization that simply relying on training unskilled workers may not be sustainable, and;
Absolute support for a range of transport options to and from sites to whichever parts of Australia or Southeast Asia your workers live when offsite.
On the flipside increases in shortages and spikes in turnover are being felt by companies, workplaces and roles that cannot readily accommodate these changes.
Synthesizing it all
At the end of the trip, it was clear that further work finding the beneficiaries of these changes is critical.
In part, we have secured investment in key minerals, and are confident that some of our services companies will exploit opportunities.
How will we apply these insights to clients' portfolios?
We remain on the hunt for the nimblest, niche exposure to this along with the large companies that are leading is likely to create sources of strong performance in coming years.