Miscellany
Last words...
"I've basically lived a conflict-free life."
-  O.J. Simpson, now 70, to a parole hearing in Nevada.  Parole was granted.
Readers may recall that Simpson was convicted of armed robbery in 2008 and sentenced to 33 years in the slammer.  Readers will recall that in 1995 he was acquitted of a charged of murdering Nicole Brown Simpson, his former wife, and her friend Ron Goldman. But Simpson lost the subsequent civil trial (for wrongful death) and $58m in damages to the victim's families.
First Samuel client events calendar
| | | |
| --- | --- | --- |
| Date  | Description | Details |
| See below        | Chief Investment Officer Dinners | Invitations upcoming |
| Tue-8-Aug | ARIA, Brisbane |   |
| Wed-9-Aug | ARIA, Sydney |   |
| Tue-12-Sep | Frasers, Perth |   |
| Tue-10-Oct | Centenove, Kew |   |
| Wed-11-Oct | Donovans, StKilda | Lunch or dinner |
| Wed-25-Oct | Quaff, Toorak |   |
| Tue-14-Nov | Centenove, Kew |   |
| Wed-22-Nov | Donovans, StKilda | Lunch or dinner |
| Tue-28-Nov | Elyros, Camberwell |   |
| Wed-29-Nov | Bottega, Melbourne CBD |   |
| Tue-24-Oct | Stillwater at Crittenden Estate |   |
Some lightly salted absurdities from all over...
At the extreme left-hand of the bell curve
In 2015, city officials in Edmonton, Canada decided that their municipal slogan, "City of Champions," needed an update.  Several years and $2 million later, they have a replacement.
The new slogan is simply "Edmonton." 
(Edmonton Sun)

Guess the outcome
The driver of an 18-wheel truck loaded with more than 30 tons of grain attempted to cross the Turkey River, Iowa by a bridge where there was a warning sign that there was a load limit of 3 tons.  What happened next?
a.  the truck couldn't actually get on to the bridge because of a height restrictor;
b.  the sign really said 30 tons, and so the truck made it safely across;
c.  the bridge had been upgraded to handle 30 tons, but no-one had bothered to upgrade the warning sign; or
d.  the truck and load became part of the Turkey River.
Close.  But no cigar.  The correct answer is d.
(KCCI-TV Des Moines)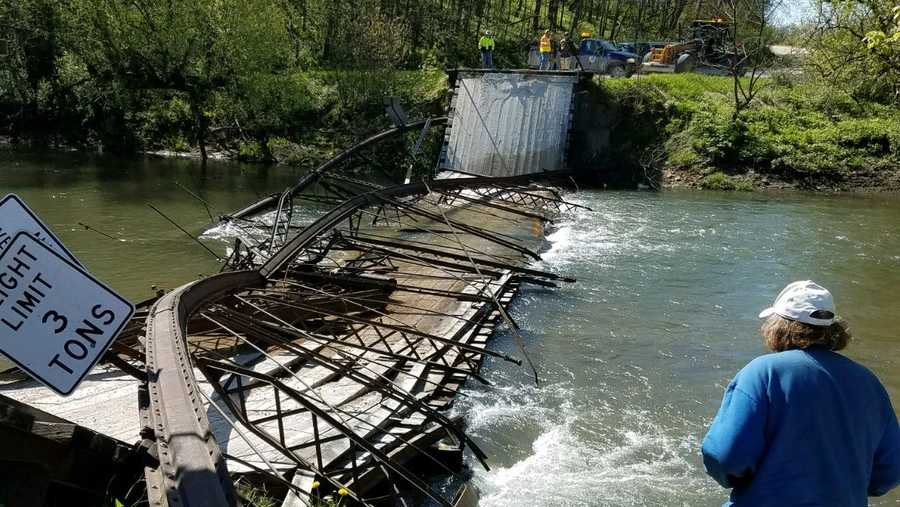 The passing parade
The UK's Exeter Crown Court has experienced Mark Angell, 41.  Angell, who said that he simply could not step into the courtroom dock to state a plea concerning possession of cannabis, because: "I cannot submit to maritime law. It is a law from 1337. I cannot consent to maritime law on dry land."

Judge: "Don't talk nonsense. Get in the dock."  Angell was ordered to trial.
(DevonLive)
Bonus: At the end of his trial Angell presented the court with a bill for £2m for his incarceration.

Have a wry and dry weekend
Anthony