ABF. A crowd bigger than Texas. Aggrievee glass jaw.
Facebank
Readers know that W&D is not given to hyperbole.  
But the audacious announcement on Tuesday that Facebook, the scourge of those keen on privacy, is establishing a global digital currency is unarguably the greatest and most far reaching leverage of a technology ever seen.  If it works.
W&D's mind leapt to the manpersonkind changing wheel, printing press, compass, concrete, light bulb, computer, internet, credit cards, mobile phone and corkscrew.  This might outdo them all.
The short story is that Facebook has unveiled a consortium of companies to create an open-source digital currency called Libra.  At the very least, this would allow consumers to send money around the world easily and without charge.  It will also be a transferable store of value.
While Libra won't be run by Facebook - but rather by a nonprofit association and backed by relatively stable government securities - the company does have a plan to profit from it with a new subsidiary, Calibra, which is building a digital wallet for storing and exchanging the currency. 
Libra will blow other digital currencies out of the water, force banks to be competitive (if that is possible) and make merry hell for government regulators ("Mr Money Launderer: come on down!").  
The elephant in the room is that Facebook is interested only in its own survival and profitability.
And is one of the least trusted companies on earth.  Sharing photos, private data, war stories and love poems is one thing, but handling and investing money and the data that goes with it is another.
ABF.  Anyone But Facebook. 
Big Hair
W&D has seen many photos of leaders at summit meetings.  But never two as happy as Emperor Xi Jin Ping and Dictator Kim Jong-un at this week's meeting in Pyongyang: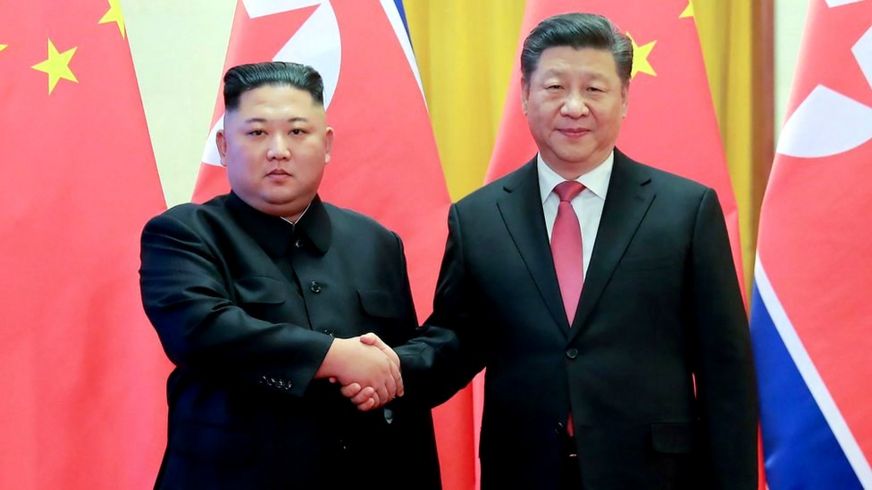 The photo shows that the summit is not about diplomacy.  But, rather, Big Hair.  Emperor Xi is 66 years-old and the liberal use of Grecian 2000 is apparent - not a grey hair in sight. Dictator Kim is just a baby, but notice how the sides of his head have been shaved and the hair styled in a failed attempt to give his amazingly circular face a more rectangular appearance.
And Big Hair is not confined to the Korean Peninsula.  Consider:
or:
or:
(PS: it's Carrie Symonds - the next Mrs Borisconi)
Bigger than Texas?
The Hong Kong police said that there were 338,000 demonstrators (disturbingly precise: why not 340,000?) on Sunday's don't-extradite-me-to-China demonstration in Hong Kong.
The demonstrators estimated 2,000,000 demonstrators.
This is annoying.  Especially for record-making claims.
When counting people in a demonstration, it's useful to use the Herb Jacobs rule [1] multiply the width of the road (average 50 metres) with the length of the demonstration (4 kilometres) by the number of people per square metre (3.5).
That's 700,000 demonstrators; double the police estimate.  But just 35% of what the demonstrators estimated.
This is not good enough.  W&D suggests that the Beijing government (Hong Kong branch) appoint the Australian Football League (AFL) to install turnstiles at the start of the march.  And ask all demonstrators to enter the demonstration through the turnstiles.  This will provide not only much-needed accuracy, but also the opportunity for the sale of concessions to vendors selling stuff to queuers.
Counting spectators and ripping off people are the only things the AFL does well.  This could be a nice little earner. 
[1]  There is such a rule, named for professor of journalism at University of California, Berkeley, in the 1960s.  He tried to reconcile the protesters' estimates of their numbers with those of the police, during the anti-Vietnam War marches.  Each was far out, but the police were significantly more accurate.  
Unique millennials
Some Readers may not be familiar with the term 'millennials'.  You are not alone.  So to put a framework around this discussion ... Generation Y/ Millennials are those born between 1981 and 2000.
So, Millennials are currently late teens to late 30s.  And Readers, especially parents, will have doubtless observed some self-obsessive behavior of Millennials.  
Well, now a survey confirms this.  The Capital Group Companies (a US wealth management group) decided to survey Millennials to see what they thought.  Two unsurprising findings were:
83% want to own a home (useful)
68% say it is personally important to be married (the pendulum is swinging back)
But an equally unsurprising finding was that 66% think they are unique (of course, 'every child is above average') [2].  Of course you are, petal.  
The real doozey is that Millennials expect an average 16% annual investment returns from now until retirement. 
Which planet?    
[2]  Garrison Keillor popularised this phrase in his amazingly popular and folksy US radio show about the mythical Lake Wobegon.  
UK PM watch
This is all faintly ridiculous.  The exhaustive polling of Conservative MPs to get down to two candidates' names to put to the punters is now finished.  Predictably, Borisconi, oops, sorry, Boris Johnson heads the poll.  His enemy is Jeremy Hunt, the Foreign Secretary.  In the meantime, much lobbying is undertaken and television networks hold televised 'debates' between the candidates. 
The former is all about stroking egos.  The latter about persuading the 160,000 Conservative Party members, who will now vote on their preferred PM.
By the way, whilst Readers may know a little about Borisconi, Hunt is perhaps less well known.  Let W&D sum him up: articulate, authentic, a bit boring, with cunning and steel.  He would make an ideal PM, but wouldn't win an election if it were held now. 
Borisconi might.    
US election watch
Readers know that the next US presidential election day is the first Tuesday after the first Monday in November in a year divisible by four.  That's only 503 days away. 
But already 23 Democrats are queuing up to be the chosen candidate to challenge I-Wanna-Second-Term-Trump.  Interestingly, the popularity of the top three decreases as their policies move further toward the dessert fork.  Former Veep Joe Biden is currently the most popular, with 31% of Democrats' favour, Senator Elizabeth Warren next at 17%, the ageing hippie Bernie Sanders at 16% and Kamala Harris with 10%.  W&D choice, Amy Klobuchar, is not yet out of the barriers.
There many a slip 'tween cup and lip, as someone must have once said.  This time four years ago last Sunday, I-Wanna-Be-President-Trump announced his candidacy for the Republican Party.  This he did descending through the pink marble atrium of Trump Tower to give an off-the-cuff speech to a cheering crowd, most of whom had been paid $50 to wear t-shirts, carry signs and cheer.
I-Wanna-Be-President-Trump was then a moon-shot.  He was so far behind the favourites Jeb Bush and Marco Rubico in the polls, as well as most of the 14 other candidates, that he might as well have been on the moon.  (Let's see ... the moon ... lunar ... lunatic).
Well, he kicked off his 2020 bid on Wednesday.  He will stroll into Republican candidacy.
The Democrats will spend the next 15 months biting off their heads to reduce the 23 wannabees to one.
Yawn.      
Qantas leads the way in ...
... media communications. 
How is it that an airline gets Australian media headlines because it changes its Frequent Flyer scheme (as it did yesterday and this morning) or because it opens two news flights from Brisbane to the US.  And the FF change hits the headlines on Bloomberg, which noted drily: "That business class seat on points just became pricier at Qantas".
As much as W&D detests Qantas for its virtue signalling and sponsorship manipulation, he dips his lid to it for its ability to turn its mundane business events in newsworthy events. 
So Readers should watch for the massive media attention when it chooses an aeroplane type (Airbus A350 or Boeing 777X) to commence its non-stop flights from Sydney/ Melbourne to London.
Counting fours
W&D's Arcane Data comes to life: As a somewhat cricket tragic, W&D sometimes fails to understand the casual, short-term thinking cricket spectator.  And, really, doesn't want to.  But then an article in The Economist last week caught his rheumy eye.  It's all about data.
In T20 cricket, as a team's innings lasts until 10 batsmen are out or only 120 deliveries delivered, with much fewer deliveries than test or one-day cricket, batsmen will take the risk of getting out to score as quickly as possible.  Hence more boundaries, either fours or sixes.  Boundaries are more exciting for those who watch a game only for excitement [3].
And it has now been published that T20 cricket has by the far the highest percentage of boundaries of the three cricket types.
Which goes a long way to explaining why T20 media rights (US$500m) are twice that of the other two types combined. 
[3]  It is entirely possible that T20 cricket lasting just 4 hours is also more exciting than games that last one day or, indeed, five. 
Unclear on the concept 
The concept is that the person who causes the accident pays for the damage.  Err, no.  
A woman in the UK who was knocked unconscious by a cyclist has won a compensation claim despite the fact that the judge concluding that she was looking at her phone as she crossed the road, against a red light.
"... cyclists must be prepared at all times for people to behave in unexpected ways," the judge said.
Hang on, how can you liable for people who behave illegally and unexpectantly?
Sigh.  And people worry about Brexit. 
Irony of the week
Podium finish goes to the Australian Football League, which banned a (Collingwood, of course) player for 10 weeks for placing a $36 wager on a game.
The AFL takes an estimated $10m p.a. from online bookmaker BetEasy.
Aggrievee of the week
Podium finish goes to China.  But the story is not about Hong Kong.  Rather ... pigs.
Last week, the Swiss financial services company, UBS, released a report on rising consumer prices in China.  It featured the following phrase from Paul Donovan, the company's economist: "China's consumer prices rose.  This was due mainly to sick pigs.  Does this matter?  It matters if you are a Chinese pig.  It matters if you like eating pork in China.  It does not really matter to the rest of the world."
But Chinese netizens, ever on the lookout for a reason to feel aggrieved, especially about perceived slights from Westerners, found their cause célèbre for the week. And, in high dudgeon, hit the send button on social media.  It got to the stage where the government controlled Global Times newspaper wrote that the UBS report "used distasteful and racists language to analyse China's inflation."
UBS did the politically correct but morally reprehensible thing and apologised and placed Donovan on 'leave of absence'.
Thus following such craven companies as Qantas, Zara, Marriott and Mercedes-Benz.  Government Relations With China 101 is clear: 1. Apologise; 2. Blame a wayward individual (who will be sent for re-education); 3. Announce full agreement with the Chinese Communist Government version of reality.
Acquiescence to a glass-jawed aggrievee is the commercial equivalent of appeasement. 
Snippets from all over 
1.  Japan: exports slow
Japan's exports fell for the sixth successive month in May, as China-bound shipments of semiconductor manufacturing equipment and car parts weakened.  
W&D comments:  It's not all about the Sino-American trade war.  But mostly.    
2.  Down at the car wash: Fed sits on the fence
The US Federal Reserve (i.e. central bank) held interest rates unchanged but shifted towards a more dovish stance and pointed to possible interest rate cuts in the future, citing rising "uncertainties" about the economic outlook.
W&D remembers:  I-Wanna-Lower-Interest-Rates-Trump has punctured the Fed's independence with his meddlesome comments.  He wants a still booming stock market come election time next year.  Nuh, something's gotta give.  
3.  Apple to shift supply chain away from China
Apple, a somewhat, well, large mobile phone designer and distributor, has asked its major suppliers to evaluate the cost implications of shifting 15% to 30% of their production capacity from China to Southeast Asia as it prepares for a fundamental restructuring of its supply chain.  
W&D comments:  It's all about the Sino-American trade war.  Even if the sandpit spat is resolved there will be no turning back as risks are too great and even rising.
4.  Europe - stimulus
European Central Bank President Mario Draghi is ready to launch another round of stimulus, saying the central bank could cut interest rates again or provide further asset purchases if inflation doesn't reach its target.   
W&D comments:  Again kicking the can down the road.  
5.  Vatican - past stimulus
The Vatican has backed the ordination of married men as priests in remote areas of South America.  The proposal is to allow the ordination of elderly married men with children to resolve a shortage of priests in the Amazon.
W&D comments: 'Elderly' probably means being effectively passed the age of, err, privilege.  Reading about those Amazonian women, it might mean ... oh, never mind. 
Deepak, W&D's Uber driver ...
... was back in Melbourne.  Or so he said.  But Deepak didn't front at the agreed time at Tandoori Den to have some curry. 
Which is disappointing; W&D was keen to hear news of Deepak, Anjali, her cousins, her mother, his daughter and Bitcoin.       
And, to soothe your troubled mind ...
Miscellany 
Last words ...
I-Wanna-Trump: "... I'm treated badly by the press."
Interviewer: "Every President says that."
I-Wanna-Trump: "I disagree ... although they do say that Abraham Lincoln was treated badly." 
Interviewer:  "Err, yes.  He was assassinated."
They say that history doesn't repeat itself.  But it rhymes ...     
First Samuel client events calendar
Events for 2019

Terra Cotta Warriors and Cai Guo-Quiang

NGV Viewing and Cocktail Night

Invitations sent

25th June 2019 - NGV 

Contact Jess at responses@firstsamuel.com.au to RSVP


Some lightly salted absurdities from all over ...
At the extreme left-hand end of the bell-curve ...
Emergency room nurses call motorcyclists 'future organ donors'.  And Artem Boldyrev, from Moscow, proved the saying correct by steering his bike with his feet while texting on his phone.  The photo was taken minutes before ...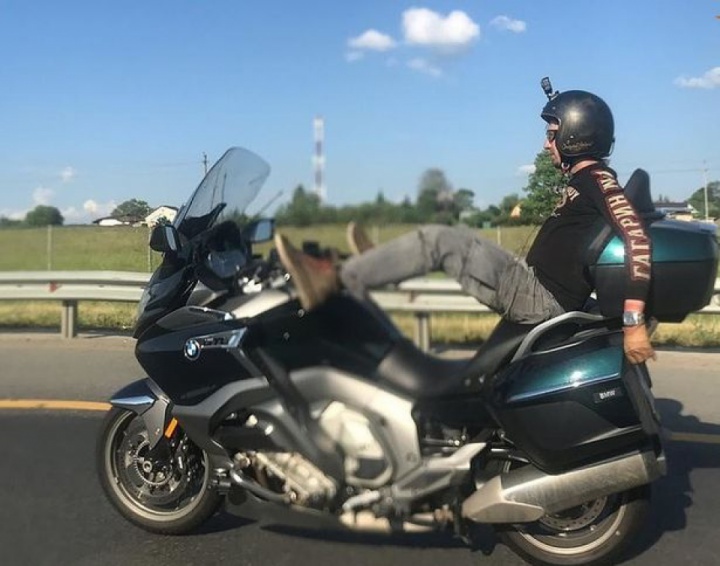 ... he steered right into the back of the parked truck.
(motoridersuniverse.com)
A candidate for the Darwin Awards [4]
[4] An award given to a person who enhances the world's gene pool by removing themselves from it by acts of stupidity.
Guess what he did next
Four-year-old Sebastian Swenson, of Blaine, Minnesota, had a craving for some sweets.   
Q.  What did he do: 
a.  Raid the cookie jar;
b.  Grab his big sisters bag of sweets;
c.  Order sweets on Uber sweets; or
d.  Borrow his great-grandfather's SUV and drive to the nearest servo.  
A.  Close.  But no cigar.  The answer is d.  He grabbed his great-grandfather's car keys, hopped into the car, and, barely able to see above the steering wheel, drove off.  He backed out of the driveway, heading through some winding neighbourhood streets, before turning left onto an incredibly busy, four-lane highway at the heart of the morning rush hour.
From there, witnesses report he drove erratically along the highway at speeds in the 10-15 mph range before getting the SUV safely into the servo parking lot where police quickly met him.
(fox9.com) 
No charges brought. 
Pro tip:
If the $149,000 villa you are bidding on is going for less than $10,000, double check that you are not bidding on a 30cm strip of land next door.
Kerville Holness (real name) bought a 1-foot-wide, 100-foot-long strip of land in Broward, Florida, valued at $50.  He bid US$9,100 in an on-line auction, thinking he was bidding on the house.  
(sun-sentinel.com))
It was his first-time as an online bidder. 
Cheers.  
Anthony