Bank fees up 50%. Superannuation changes. European mayhem?
It's been a big week.  And so allow Wry & Dry to firstly get the biggest news out of the way.  The government's this-will-be-the-last-superannuation-changes were legislated this week.  Yee-ha!
First Samuel will send out a special Wealth Intelligence article next week, to guide you as to what next to do.
Elsewhere, Wall Street hit a record high; President-elect The Trumpster says the Pacific free trade deal is as good as a dead parrot and France and Italy each centimetred their way closer to crises of scriptural [1] proportions.
Wall Street hitting a record high is not a big deal.   It's a mini FOMO [2] rally, as it is in Australia.  That is, buyers entering the market, regardless of valuation, just in case there is a major rally.  A slightly major issue is the US dollar reaching a 13-year high (on a trade-weighted basis) as expectations firm for a December US interest rate increase; but the US economy is now robust enough to manage a stronger currency.
The Trumpster trumping the Pacific free trade deal is also not as big a deal as the media made out.  Australia has many bi-lateral agreements in place.  And there were some nasty details in the proposed agreement that gave massive leverage to big business - American big business.  On the surface the deal can be replaced.  The bigger points, and W&D does have two, are that the decision (a) signals a rise of US protectionism to the world; and (b) diminishes the role of the US in Asia.
This latter point worries W&D.  The Trumpster sees only that which is on the surface.  Hence saw the trade deal only in terms of a loss of American manufacturing jobs.  The reality is that the trade deal was, in W&D's eyes, more about real politik than trade.  This disengagement of the US from Asia, commenced by Obama's cowardice in the face of Chinese expansionism, will have far-reaching political consequences.  
The upcoming crises in Italy and France are worth more immediate worry.  See more later.
Still in Europe, the European Parliament last night voted to suspend EU membership talks with Turkey.  Brussels is rightly concerned over strongman President Erdogan's purge.  But let W&D give the whisper: Erdogan does give tinker's cuss about Europe anymore.  In fact, he probably never did.  Turkey is no more European than Thailand.
Now, readers will know that W&D has nothing personal against banks...
But if a large company with a massive retail base raised prices by up to 50% there would be an outcry.  So, come on, readers.  Where is your outcry?  Or hadn't you noticed?
Ads in Monday's newspapers advised that Westpac/ St George Bank were raising their bank fees.  The 'Commercial Overdraft Facility Account Keeping Fee' tops the list of fee gouging, increasing by 50% (to $15 from $10).  Other fees increased by between 14% and 25%.
These fees each carry a short descriptor, suggesting that the customer is getting some sort of value added: for example 'Service Fee', 'Maintenance Fee'; 'Administration Fee'; or 'Account Keeping Fee'.  W&D wonders what is the difference between, for example, a Service Fee and a Maintenance Fee?  
The reality is, of course, there is none.   The maintenance, service, administration and account keeping is all done electronically.  And there is no evidence of increased costs in these areas.
The fact is that banks' profitability is declining.  And the opportunity to gouge fees can readily be taken to compensate.  And hope that customers don't notice.
Staying in the hoping-the-customers-don't-notice category...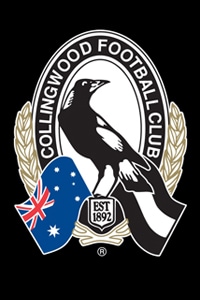 ...W&D did notice the following media release:
"The Collingwood Football Club has announced an operating profit before depreciation of $1,551,350... for the financial year ending 31 October 2016."
Now that's an interesting concept, operating profit before depreciation.  It's not operating profit.  Or net profit.  Or EBIT.  It's EBITDA (earnings before interest, tax, depreciation and amortisation).
As Forbes magazine said some years ago: "In reality, EBITDA is akin to a blender, into which go normal financial statements and out of which comes a number that always seems to make the subject company look better than it did when the numbers went into said blender".
Further down the media release, the magpie truth was revealed:
"This financial year we have recorded a depreciation and amortisation expense of $4,173,973... The final declared statutory result for the 2016 financial year is a net loss of $2,622,623."
Curiously, the last year that Collingwood made a large profit, in 2014, the headline was about 'net operating profit'.
Oh, dear.
Moving from magpies to ducks...
Readers will know, of course, that these days there are no losers.  Everyone is a winner.  Even Hillary:
The other winner of the election was, of course, Tsar Vlad.  Ms Clinton was going to blow the big bear out of the sky.  It seems like The Trumpster will be cosier, but that didn't stop Russia hedging its bets.
In October, the Russian central bank bought 1.4 million ounces of gold (i.e. almost 40,000 kilograms!), its highest monthly purchase since 1998.  What's going on?
Was Russia hedging against a Clinton victory? If so, it would be a one-off event.  But maybe not.  Russia seems keen to use its foreign currency reserves to buy gold, rather than bonds (e.g. US Treasury bonds):
Tsar Vlad, or rather his central bank, has been a net buyer of gold since 2002, and increasingly so.
Fatuous headline of the week goes to Monday's ABC News website:
"Rare find in Sydney sea slug census excites scientists."  W&D offers two equally unlikely reasons for this bizarre headline: either someone at the ABC has a sense of humour; or that Bureau of Statistics might find that counting sea slugs is an easier task than counting humans.  Either way, W&D is excited that the boring life of being a sea-slug scientist has been enlivened by this seminal discovery [3].
Elsewhere, readers can learn more on the disaster that is London's property market; more on the disaster that is Italy; the portents of the upcoming French presidential elections; and even more on wages growth, with two observations. 
And, of course, Miscellany, to soothe your troubled mind.
[1] That is, Old Testament.  Or more widely termed 'biblical.'
[2]  Fear Of Missing Out.
[3] The discovery was, of course, of the highly elusive Macleay's spurilla ('spurilla macleayi'.  Readers will be keen to know the taxonomy of this creature is Animalia: Mollusca: Gastropoda: Heterobranchia: Aeolidiidae: Spurilla: macleayi).  The little fella has not been seen around Sydney Harbour for years.  Moreover, at least 52 nudibranchs and other sea slugs were identified in census, an increase from 43 species last year.  Wow!